Founded in 1937, Air Canada is the largest and arguably the most preferred airline in Canada. Over the years, Air Canada has consolidated its position as an affordable and trusted air carrier. Millions of passengers fly in Air Canada annually. Knowing certain important facts and rules about Air Canada's Baggage Policy can ensure a seamless journey.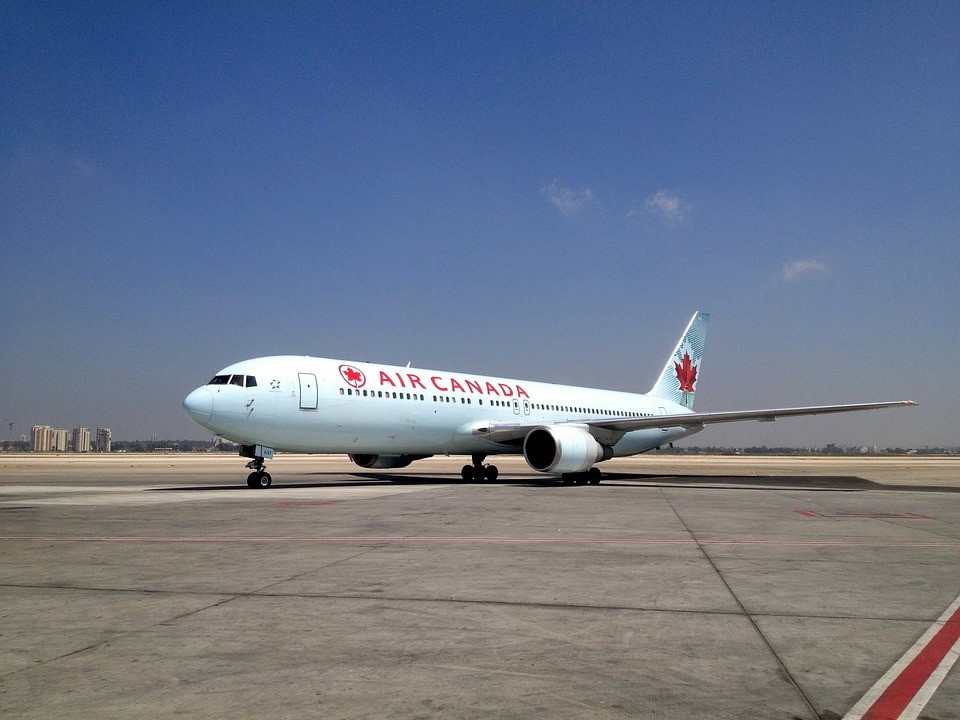 Did you know that Air Canada recently updated their baggage policy? Not staying up-to-date with airlines' baggage guidelines can cost you money and precious time. Worry not; this article summarizes Air Canada's baggage policy to ensure you are not met with any challenges during check-in.
Important Facts About Air Canada Baggage Policy
Though all airlines follow certain common standard guidelines, it is pertinent to refer to the specific baggage policy of your airline before travel. Keep reading to learn more about the important Air Canada baggage policy guidelines.
Carry on Baggage
As a general rule, Air Canada allows a standard article and a personal article for check-in. The dimension of the standard article must not exceed
55cm x 23cm x 40 cm
. On the other hand, the dimensions for the personal article must not exceed
33cm x 16 cm x 43 cm
. However, as per Air Canada baggage policy, there is no weight limit for carry-on baggage so long as it fits the overhead bin.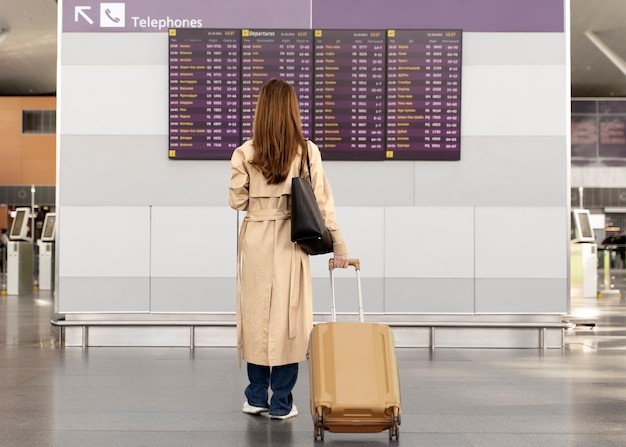 Carry-on baggage could include
backpacks, camera bags, duty-free items, garment bags, musical instruments, pets in a carrier
, etc. However, this should not contain any
specified restricted items
. Recently, Air Canada introduced touchless carry-on baggage sizers across certain airports in Canada. This would enable passengers to easily measure and see if the carry-on baggage falls within the specified dimensions. Currently, this service is available at Toronto (YYZ), Montreal (YUL), and Vancouver (YVR) airports.
Checked Baggage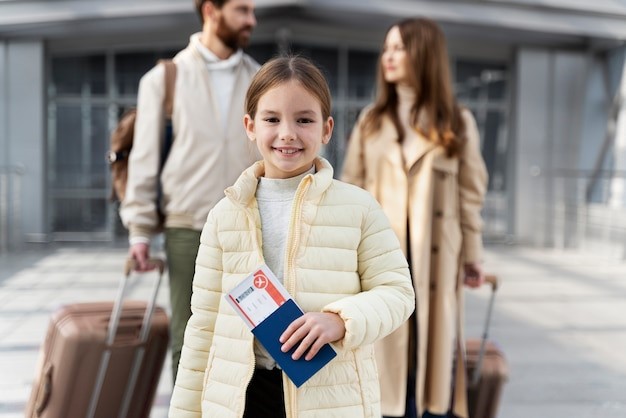 Generally, as per Air Canada baggage policy, passengers can check in one bag of up to 158cm and 23 kg. However, there are certain regulations that all passengers must be aware of. These include the following:
If you are flying in the basic economy class, you must pay an additional charge for all checked baggage.
For premium rogue class and business class, passengers are allowed up to 32kg per bag on domestic flights within Canada.
In most flights, as per Air Canada baggage policy, travelers can bring up to two bags for check-in. For more details, visit Air Canada's online baggage allowance checker.
As per the latest Air Canada baggage policy, all tickets issued after August 23, 2022, shall fall under the revised baggage fees. This includes USD 30 for the first bag and USD 50 for the second bag for passengers traveling between Canada/U.S./Caribbean/Mexico/Central America. For other air routes, the passengers have to pay USD 100 for the second additional bag. For instance, if you travel from Canada/U.S. to India, you must pay USD/CAD 100 for the second extra bag.
Air Canada Delayed/Damaged Bag policy
If, unfortunately, your baggage was damaged, lost, or delayed while flying with Air Canada, here are a few tips that could help you.
Once you notice that your baggage is missing/damaged, immediately notify a baggage service agent of Air Canada.
Furnish the service agent with details such as the description of the baggage, boarding pass, baggage claim proof, and contact information
A World Tracer report can be created with the above information. Once you obtain your incident report number, you can keep track of your complaint by visiting the World Tracer website.
If you are unable to file a report on arrival, you can contact the toll-free number 1 888 689-BAGS (2247) from U.S. or Canada. If you are outside the U.S./Canada, you must use Air Canada's international numbers.
Generally, Air Canada refunds baggage charges in case of delayed baggage arrival.
If your baggage isn't found even after three days of filing the incident report, you might be asked to fill out this online form.
Medical Equipment Baggage
Certain approved medical devices are allowed on the flight. For instance, you are allowed to bring in an approved POC with battery power that can last at least 1.5 times the travel duration. Contacting Air Canada's medical assistance desk can also obtain certain devices. If you plan to bring any medical equipment on board, you must obtain approval 48 hours before the flight, as per Air Canada's baggage policy.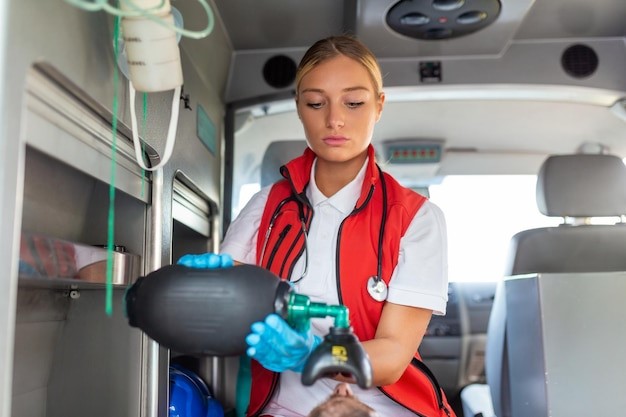 Pets as Baggage
If you are traveling with a pet in the cabin, the carrier must be within the following dimensions:
Hard-sided: 23 cm x 40 cm x 55 cm
Soft Sided: 27 cm x 40 cm x 55 cm (10.5 in x 15.5 in x 21.5 in)
However, the same must be registered with the Air Canada Reservation at least a day before departure. Additionally, the pet must be
fully weaned and at least 12 weeks old
to fly in the cabin.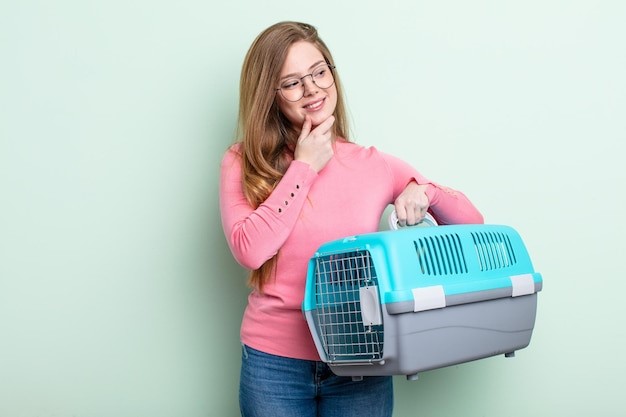 If you plan to take your pet as checked baggage, the total weight, including that of the carrier, must not exceed 32kg. If the weight exceeds 32kg, you might have to contact Air Canada Cargo for additional support.
Other Key Facts About Air Canada Baggage Policy
Sports baggage is allowed in Air Canada as checked baggage, so long as it does not exceed your weight/dimension allowance. It is best to confirm the same in advance to avoid additional charges.
You are allowed a carry-on bag of 10kg, along with your carry-on, while traveling with a child under 2 years of age.
Most Air Canada international flights allow a second bag as checked-in luggage. Ensure you check the baggage allowance of your flight beforehand.
Even if you pay additional fees, the maximum allowed weight per checked bag is 32kg.
Wheelchairs, strollers, and such are generally exempted from the carry-on baggage count, as per Air Canada baggage policy.
What's the Takeaway?
It is quite cumbersome to arrive at the airport and be told that you must pay hundreds of dollars for extra baggage! Taking time to learn about the important Air Canada baggage policy guidelines can benefit both domestic and international travelers. For clarification of additional queries, such as the specific check-in baggage allowance for your flight or recovery of lost baggage, you can visit the official website of Air Canada.