New Delhi is the capital of India and is linked to many domestic as well as international airports of India. The airport of New Delhi is known as Indira Gandhi International Airport, which is an airbase for more than 80 airlines.
Goa to Delhi, Mumbai to Delhi, Bangalore to Delhi, Chennai to Delhi, Kolkata to Delhi and Hyderabad to Delhi are some of the most popular domestic flight routes in India.
Direct flights from International places such as London, Bangkok, Singapore, USA, Canada, etc. also operate from here.
Major airlines that serve at New Delhi airport are GoAir, Air Asia, Spicejet, Jet Airways, IndiGo, Air India, Emirates, Allegiant Air, Lufthansa, Cathay Pacific, Air Canada, SWISS, etc.
Some tips to book the cheapest international flights to and from New Delhi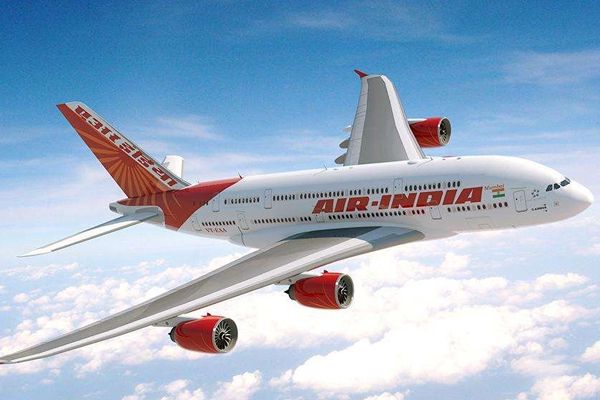 Travelling is very expensive nowadays. If you are travelling to New Delhi from anywhere in the world, it will cost you a lot.
In order to get the cheapest flights, you need to book the tickets at least 2 weeks before your departure. This is how you can get a ticket at a below-average price for your flight to New Delhi.
Moreover, booking tickets in the season of travelling will also cost you a lot. Prices are directly proportional to the demand.
April to June is considered a high season for travelling. September is considered to be the cheapest month to fly to New Delhi.
The time duration of the flights to New Delhi
Different locations have different timescales. Flights from Pune and Hyderabad take 2 hours and 11 minutes to reach New Delhi.
The distance of Bangalore to New Delhi is covered in 2 hours and 49 minutes while the same for Mumbai is covered in 2 hours and 15 minutes. Among all of these, Ahmedabad has the least time scale of 1 hour and 37 minutes.
When you are travelling from the USA to New Delhi, the estimated time duration is about 15 hours. The same for Canada is about 18 hours.
When the ticket is booked within the last 72 hours of departure, the cheapest flight from the USA to New Delhi is of $750 (according to current prices*).
Mumbai to New Delhi is considered as the most popular route and the cheapest ticket within the last 72 hours of departure on the same route is for ₹ 10,972.
Check: Special Offers on flight booking
Flight ratings and other statistics
According to some data provided from a secondary source, Go Air has the highest percentage of 76.4% of an on-time arrival. The same for the IndiGo, Vistara, SpiceJet, and Jet Airways is 72.1%, 63.1%, 48.8%, and 70.7% respectively.
When it comes to the rating of flights to Indira Gandhi International Airport of New Delhi, Go Air has the highest rating of 10.0. Following is the Jet Airways having a rating of 8.1. Similarly, the ratings of Vistara, IndiGo, and Air India are 7.5, 7.2, and 6.5 respectively.
Flights to New Delhi as well as the airports of New Delhi also provide various features that make your journey easy and convenient.  
Baby care rooms are present at every terminal of the airport for the care of the baby. Coffee shops and relaxation rooms are also available at the airport. Luggage facility is provided at affordable rates.
If you find a good flight service provider or a flight booking company then you will certainly get all the benefits discussed above. We as a flight booking partner always ensure the convenience and safety of our customers.
Check : Group Booking discounts on flights
How Surffares help make your international flights a memorable experience?
Surffares as a flight booking service always ensures that the clients know the best time to book certain flight at certain time.
Offering guidance about the flights' amenities according to the type of travel and taste of travelers is a duty we do diligently to make travelling hassle free.
We provide you with the best tools by the help of which you can secure great deals on your flight to New Delhi. You can also use our booking engine which will help you 24×7 to browse non-stop flights.
Whether you are travelling from USA or Canada, Surffares always helps you find cheap and best flight to New Delhi according.
If you are looking to save even more, you can contact our customer care directly to know which flight will cost you the least. Our toll free number, 1- 844- 211- 1766 is there to assist special queries 24X7.
Surffares provides a wide range of options that help travelers save the highest on their flight to New Delhi.