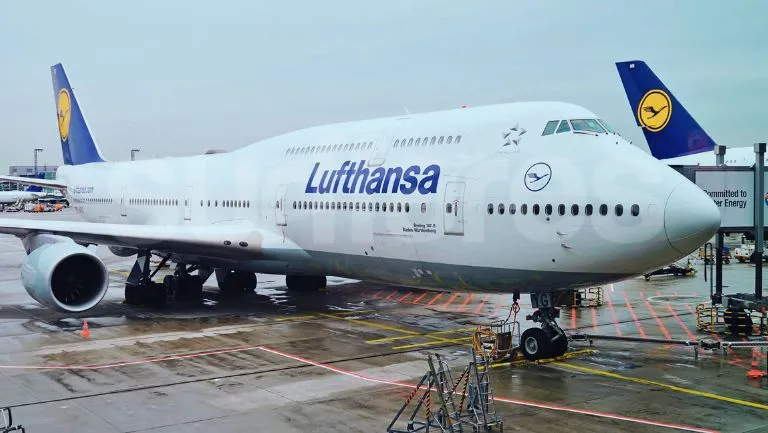 Unforeseen circumstances lead to the revocation of the flight reservation. For example, unexpected events, personal emergencies, last-minute schedule changes, and so on. Every airline made some laws related to the cancellation of a booking so the Lufthansa Airlines. This blog will uncover all details related to Lufthansa Airline Cancellation Policy. So, let's begin!
Lufthansa Airline | An Overview
Deutsche Lufthansa or Lufthansa is the flag carrier of Germany. Founded on 9 January 1953 the airline is now the second-largest passenger carrier in entire Europe. Lufthansa's primary hub is at Frankfurt Airport, and its secondary hub is at Munich Airport. The airline operates flights to more than 205 destinations from both its hubs. Frankfurt is mainly utilized for intercontinental flights and Munich is mostly for European Flights. The company is known for its top-notch services and is reputed among the people of Germany as well as international individuals.
Lufthansa Airline 24-hour Flight Cancellation Policy 
Lufthansa offers a 24-hour risk-free cancellation policy for the betterment of their flyers. People who want to cancel their flight booking can use this system and make their cancellations worthwhile. In case you are not familiar with the cancellation policy then take a look at below mentioned points.
Lufthansa offers a 100% refund for cancellations made within 24 hours of booking, provided the departure date is at least 7 days away.
After 24 hours you have to pay Lufthansa Airline a rescission fee of $200.
The policy is applied for both refundable and non-refundable tickets.
You can cancel the booking by any method described in the policy.
As a passenger, you can obtain the refund amount without filling out any refund form.
Flyers are liable to get compensation if the flight is canceled by the Lufthansa Airline.
Lufthansa's flight cancellation rules apply to their operated flights, and for bookings involving multiple carriers, the most restrictive fare rules would be applicable.
Passengers can use the unused portion of their ticket for new flights within 365 days from the original departure date.
Methods Of Canceling A Lufthansa Airline Booking
There are various methods of canceling a flight that is offered by the aviation company. You can choose one of them that suits you most and revoke the flight without any problem. In fact, you can get rewards or compensation in case you proved the airline with a valid reason for canceling the ticket or get a refund back. The three common ways are described below.
Cancel Flight Ticket Online
You can revoke your flight booking via online method or by using the company's provided application. You can visit your nearby cafe or cancel through your personal laptop or computer.  Apart from this, you can download the app through Google PlayStore. Both methods are quite similar to each. You just have to follow the below-mentioned steps.
| | |
| --- | --- |
| | Online Method Of Canceling The Flight |
| 1. | Go to the Lufthansa homepage and tap on 'Manage Booking' to log in. |
| 2. | Enter your booking reference along with your or your passenger's last name. |
| 3. | Then the cancellation option appears and click the button to cancel the booking. |
| 4. | Afterward, the information of refundable apress. If your ticket can be refunded then click yes. |
| 5. | Finally, you will receive an email related to the cancellation and confirm it. |
The Offline Method Or Via Visiting Airport
You can visit the airport counter of Lufthansa Airline. And meet with the assistant with needed information. The agents will guide you toward the steps of canceling the flights and they will tell you the compensation or refund that you get back.
Calling On Customer Care Services
 You can revoke your flight to Lufthansa Airlines by ringing the bell at their toll-free number. Note down that these numbers are different and vary according to the area or nation. So, choose and call on the right number. Some numbers are mentioned below.
| | | |
| --- | --- | --- |
|   |  Nation |  Toll-Free Numbers |
| 1. | United States of America | +1-844-933-2065 |
| 2. | India | 1800 102 5838 |
| 3. | Germany | +49 (0) 69 86 799 799 |
| 4. | England | +44 371 945 9747 |
| 5. | Singapore | +65 6 2455 600 |
| 6. | Australia | +61 1300 655 727 |
| 7. | South Africa | 0861 842538 |
Lufthansa Refund Policy
Lufthansa Airlines' refund policy varies according to the kind of ticket, booking time, and others. So, it is important to keep an eye on them so you can get the whole refund and benefits. According to the policy
Lufthansa can revoke your flight.
A cancellation refund would be applied to the unused portion of the ticket.
You cannot catch the flight due to sudden situations.
As a flier, you had a confirmed reservation but were denied boarding.
Lufthansa Canceled Flight Compensation In Case of Delayed Flights
 In case the flight gets canceled by the aviation company you are eligible for paying the compensation. You can get cash or other amenities as compensation. Generally, it depends on the airline or person's flight booking. This is cleared by the below-mentioned information provided by the airline.
| | | |
| --- | --- | --- |
| | Flight Distance (Km) | Lufthansa Cancel Flight Compensation (USD) |
| 1. | More than 3500 Km | $725 |
| 2. | 1500 – 3500 Km | $500 |
| 3. | Up to 1500 Km | $300 |
The Final Words
Lufthansa Airlines offers various benefits regarding flight cancellation. Thus, it becomes important to know the procedure and steps to get your hard-earned cash back on time. In the end, I hope that you loved this blog and it succeeded in providing you with all the vital information related to Lufthansa Airline Cancellation Policy. Stay upgraded and have a safe journey!