Relocating or traveling from the USA to India can be quite cumbersome, but it can be even more taxing if you travel with a pet. Fret not; taking a few necessary precautions can ensure a safe and smooth journey with your pet. From details of the required documents to post-arrival quarantine regulations, this article provides an exhaustive list of all you must know before traveling.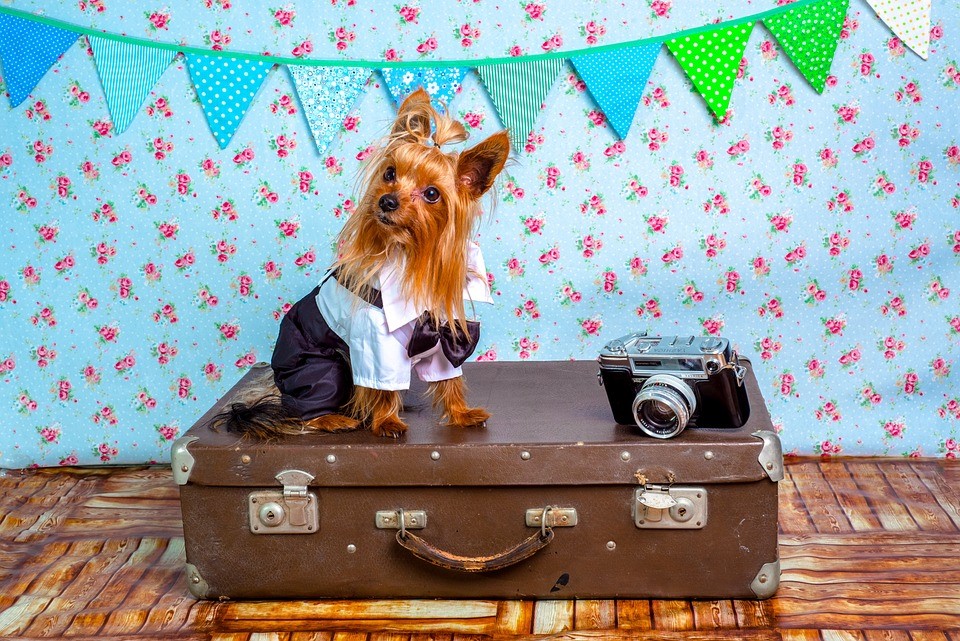 Image Source
If you are a pet parent planning to travel from the USA to India with your dog, keep reading our article for a detailed guide on how to go about it.
Important Facts to Keep In Mind While Traveling With a Dog From the USA to India
Did you know that microchip implantation is mandatory for all pets arriving in India?

Whether traveling with a dog or a cat, these facts can help you.
Vaccinations
Vaccinations are critical to ensuring safe travel for your dogs from the USA to India. Here are a few important facts to keep in mind regarding dog vaccination before travel.
Following current regulations, dogs must be vaccinated against all common diseases, including rabies.
Vaccination details must be reflected in the dog's official health certificate for proof.
Currently, dogs entering India from the USA do not need to undergo rabies-neutralizing antibody tests or RNATT.
The rabies vaccination must be administered a minimum of 30+ days before the travel date, but not exceeding 365 days.
Dogs arriving in India must be vaccinated against parvovirus, rabies, canine distemper, leptospirosis, and leishmaniasis.
Important Documents Needed
Traveling with your dog from the USA to India can require extensive documentation. However, familiarizing yourself with all the documents needed can ensure a hassle-free travel experience. However, if necessary, you can always contact a certified pet relocation agent for help.
No Objection Certificate: As per the Indian government rules, all pets must have a valid No Objection Certificate issued by the Animal Quarantine and Certification Station (AQCS) in India before entering India. You can apply for a NOC from the competent authority by submitting an application form through the mail, in person, or by fax.
Health Certificate: A veterinarian can generate your dog's health certificate via the Veterinary Export Health Certification System. A printed copy of the health certificate can be used during travel. The owner's name on the health certificate must be the same as the ticket holder's. It should also have the name and address of the owner in both countries of departure and arrival.
DGFT License: If your dog is temporarily traveling from the USA to India, you must obtain a license from India's Directorate General of Foreign Trade (DGFT). This is to be received before getting the NOC.
All important vaccination records to date.
Pictures of the dog as required by the authority.
The owner must produce a declaration form stating that the pet holds no commercial interest and isn't brought for breeding purposes.
You might have to produce a copy of the dog's journey details and bill at customs.
The Veterinary Certificate for India must be endorsed by USDA when traveling from the USA to India and by CFIA from Canada to India.
If you are changing residence, a Notary attested copy of the transfer of residence proof might also be required.
Microchips for Dogs Before Travel From USA to India
Generally, pet microchips are implanted subcutaneously, i.e., just beneath the pet's skin. It is critical to ensure that your dog doesn't get lost or stolen during the travel. Each dog microchip has a unique identification number. Hence, it makes it easy for you to identify your dog. Your pet might be traveling with other pets of the exact color and breed. A microchip is essential to distinguishing similar species of pets while traveling in case of a mix-up.
Pet Travel From USA to India: Cargo or Cabin?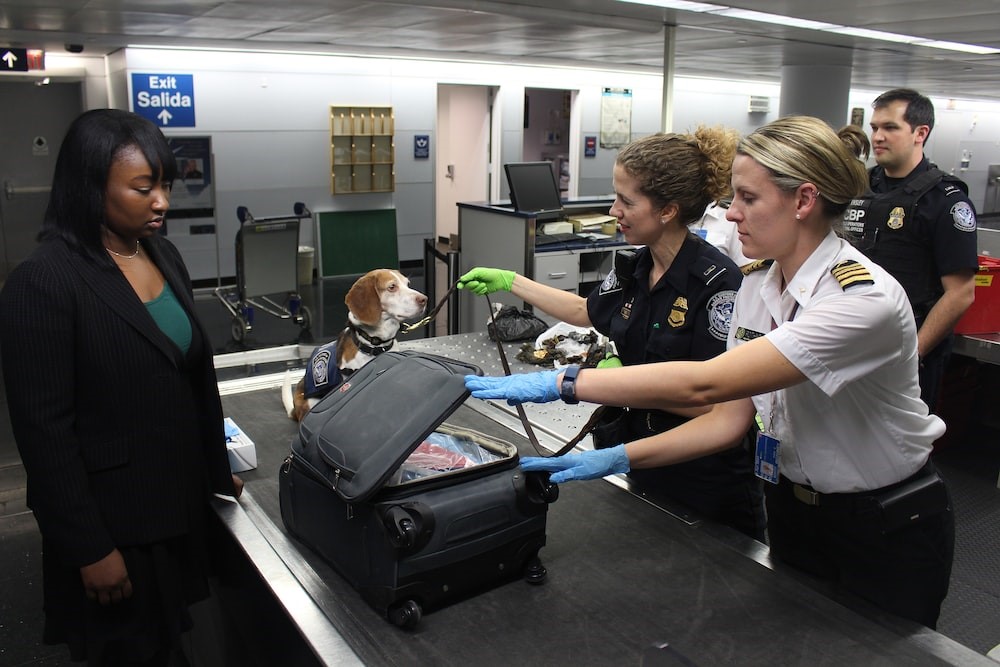 Recently, airlines have started allowing pets to travel with the passenger in the cabin. However, the passenger must follow certain precautions to ensure the dog's and other passengers' safety. Generally, dogs, while traveling as cabin baggage, are kept in a suitable crate beneath the passenger's seat. It also needs to be slightly sedated and kept on a leash throughout the travel.
If your dog is too large to fit as cabin baggage, it will be sent in cargo. The passenger generally has to pay an additional fee for transporting dogs in cargo, even if they have additional luggage capacity.
On Arrival Quarantine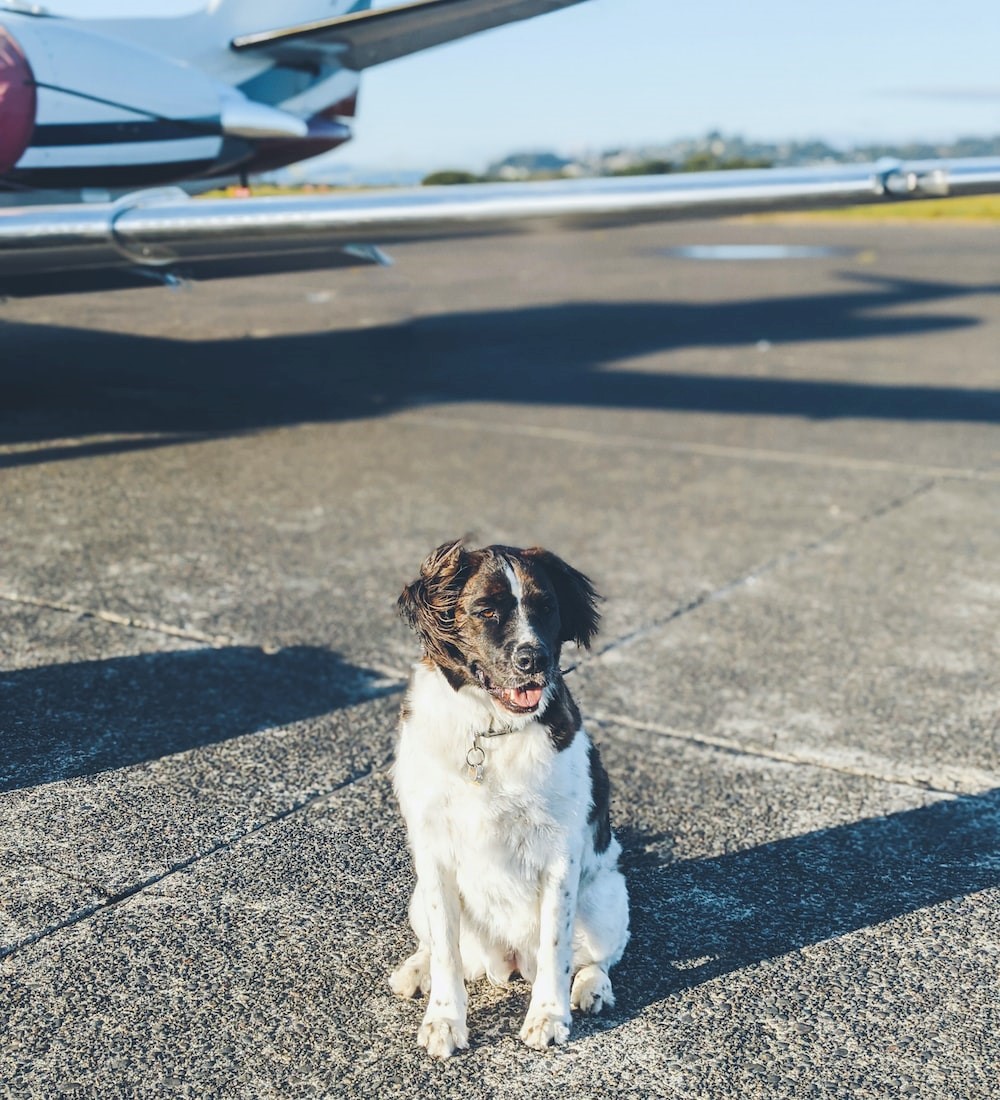 Once your dog lands in India from the USA, it must undergo a mandatory health examination. The Regional Officer will also verify the dog's vaccination records and health certificate. Once the dog is deemed free of any diseases, it is
under a mandatory 15 days quarantine
. However, if any significant ailments are detected, the quarantine period might be longer.
The above quarantine mandate doesn't apply to pets brought in for a temporary stay. In such a case, the owner must provide the following documents to the authority:
Passport, dog book, or health card of the dog
Visa
Owner's passport
Health certificate of the dog
Proof of purpose of visit.
Return ticket
Pet's Entry From USA to India
If traveling as unaccompanied cargo, the dog must arrive within thirty days of the owner's arrival. In this case, the passenger's original passport is retained until customs clear the pet. A maximum of two pets can accompany per passenger, while any more than that requires a special license from the Director General of Foreign Trade.
Though general guidelines apply to all, individual animal quarantine & certification rules might differ from one airport to another. You can refer to the following links to gain more information on the guidelines mandated by your airport of arrival.
Traveling with Multiple Dogs from the USA to India
If you are a dog lover, chances are you have adopted several dogs. So can you take them all along with you to India? Unfortunately, currently,
Indian laws
only permit a single passenger to take up to two pets onboard.
Traveling With Pets Other Than Dogs From the USA to India
Currently, only dogs and cats are considered pets regarding international import to India from the USA. If you are traveling with pets, such as rabbits or reptiles, not deemed endangered, you need to apply for an additional license under DGFT. However, you must obtain a separate certificate if your pet is considered endangered under the Convention on International Trade in Endangered Species of Wild Fauna and Flora (CITES).
The Final Word
While traveling internationally with your dog is no easy task, being meticulous with documentation and precautionary measure can ease your worries. While you can complete the pre-travel processes yourself, it is always advisable to take the help of a good pet relocation service provider. This will help ensure that you don't miss out on any important guidelines that could delay the cherished journey with your pet.