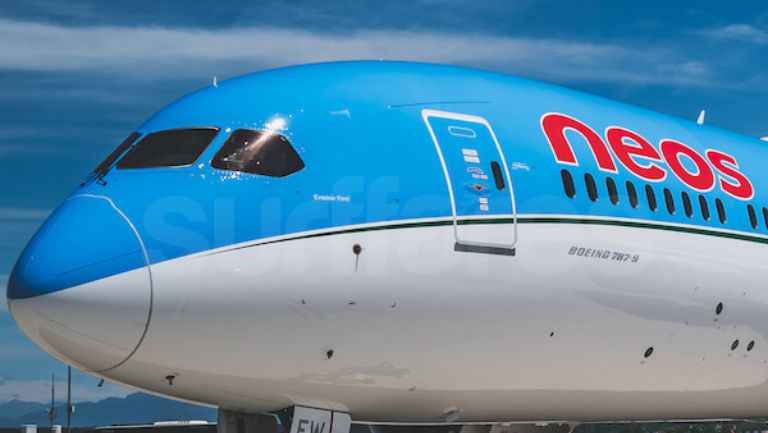 Comfort and safety are the main priorities of passengers when it comes to traveling for long journeys. And obviously, airlines are the best way to cover long destinations. Various airlines operate to cover these distances regularly and one of them is Neos Airlines. Neos Airlines is a renowned name in the aviation industry. With its Amritsar to Toronto route, Neos Airlines opens up a world of possibilities for travelers seeking a hassle-free and enjoyable journey. This blog will deal with the Neos Airlines Amritsar To Toronto  So, Let's start!
Flights | Neos Airlines Amritsar To Toronto 
Neos Airlines Operates different non-stop flights and 2 – 3 stopover flights regularly. These flights take off every day from Sri Guru Ram Das Ji International Airport, Amritsar to Toronto Pearson International Airport, Canada. You can check and book the flight according to the journey and comfort. Moreover, you can enjoy the other services provided by the airline. Some flights that operate from Amritsar to Toronto are provided below.
| | | | |
| --- | --- | --- | --- |
| From | To | Flight Type | Price |
| Sri Guru Ram Das Ji International Airport | Toronto Pearson International Airport | Direct | USD1518 |
| Toronto Pearson International Airport | Sri Guru Ram Das Ji International Airport | Non-Stop | USD1879 |
Moreover, you can find affordable flight tickets before departure to India. You just have to follow some guidelines and this is going to work. To know more about these methods you can check Tricks To Book Cheap Flights To India. 
Services | Neos Airlines Amritsar To Toronto 
Neos Airlines provides different services to its passengers. And while traveling from Amritsar to Toronto you will meet these services. The services are described below.
You or any other disabled person who is traveling in Neos Airlines Amritsar To Toronto can assist. For this, you can fill out the form 48 hours before departure. As well as the staff will ensure your seat.
The expectant women can take this assistance too and the airline accepts single and double pregnancy.
Each Neos Airline aircraft is furnished with cradles designed for children. For those who are under the age of two. Each cradle has dimensions of 76.20 cm (30 inches) in length, 38.10 cm (15 inches) in width, and 20.32 cm (8 inches) in height, with a maximum weight capacity of 12 kilograms.
The aviation company also volunteers miners who are traveling alone. Their age should be 4 to 14 years old. The cost of this service is 110 – 130 US$.
Neos Airline | Overview
Neos is an Italian airline, headquartered in Somma Lombardo, Lombardy, Italy. The airline was inaugurated in 2002. It operated from its main hub located at Milan Malpensa Airport.
The airlines are known for their expectational services. The airline operates a fleet of Boeing 737 Next Generation, 737 MAX, and Boeing 787 aircraft to over 73 scheduled domestic flights. As well as  European and intercontinental destinations. The company provides various services at reasonable prices. You can take the aid of their customer care services at any time & anywhere.
Let's have a look at the overview of this flight.
1.
Airline Name
Neos Airlines
2.
Founded Year
 June 2001
3.
Country
Italy
4.
Destinations
Over  73
5.
Fleet Size
14
6.
Employees
606 (2016)
7.
Registered As
Neos S.p.A.
8.
Headquarters
Somma Lombardo, Lombardy, Italy
9.
Parent company
Alpitour S.p.A.
10.
Official Website
www.neosair.it
11.
Email
To book  E-Ticket
tickets@neosair.it
Request Group Booking
revenue@neosair.it
For Charter Flights
charter@neosair.it
12.
Contact Number
+1 (866) 593-1885
13.
Working Hours
Monday – Friday, 10 AM to 06 PM
Customer Service Contact Information | Neos Airlines
Contact Number – Neos Airlines provide toll-free contact numbers for the services of customers. In case of emergency, or you face problems while booking or canceling the flight or to gain information you can contact these numbers. For Canadians and Indians the aviation company provides +1 (866) 593-1885.
Email Address – The aviation company provides different email addresses. For example, if you want to book a special character for yourself then you can email to charter@neosair.it.
Social Media – The aviation company offers you a chance to connect with them. You can keep an eye on Neos Airlines Via different  Social media platforms. Such as Instagram, Facebook, and YouTube. You can follow and subscribe to its account Neos Air.
Fleets | Neos Airlines
Passengers must acquaint themselves with the comfort of their aircraft. This is made possible by its meticulously selected fleet. The incorporation of both Airbus and Boeing aircraft guarantees an abundance of space for travelers. Additionally, the provision of cargo planes offers a seamless and secure means for passengers to dispatch their belongings. Therefore, in addition to discovering Alaska Airlines' various destinations. It is vital to familiarize yourself with its fleet and contribute to a more serene journey. This knowledge can enhance your flying experience with the airline. As well as you'll be well-informed about the onboard amenities offered. The Fleets of Neos Airlines are described below.
| | | |
| --- | --- | --- |
| Aircraft Model | Number of Aircraft | Capacity of Fliers |
| Boeing 737-800 | 4 | 186 |
| Boeing 737 MAX 8 | 4 | 186 |
| Boeing 787-9 | 6 | 359 |
 Reviews | Neos Airlines
Neos Airlines gained positive reviews as well as an appreciation for its top-notch services. According to this, the flier gives 3.5 stars to its overall services. People are impressed with the legroom services and give 3.5 points. The seat comfortably attains 3.5. This is followed by Onboard Experience, Cleanliness, In-flight Entertainment, and food and beverages. Customer services receive a 4.0 rating.
In A Nutshell,
Thus, it is vital to know about the Neos Airline so you don't miss the chance to fly safely and comfortably. Moreover, it is also important to know about check-in and baggage handling terms and conditions. In the end, I hope you love this blog and gain all the information about Neos Airlines Amritsar To Toronto. Stay Connected and keep upraised.