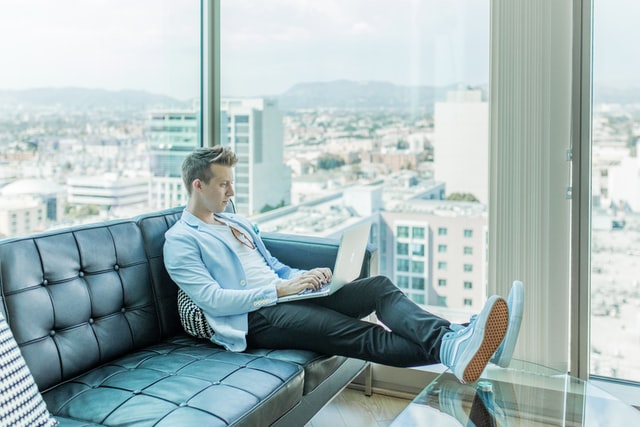 The increase in fuel prices and post-pandemic boost in air fares make international travel even more expensive. People who want to plan an international trip require to spend more than previous.
However, you do not need to worry, we present you with some pro tips on how to save money on international flights.
If you are also planning to visit any international destination then the below-mentioned tips will help you to save your hard-earned money and you can enjoy your next international trip.
Change the way how you plan a trip
It is an unsaid protocol that we first decide where we want to go, select dates and then look for the best flight deals for that particular destination on those selected days.
However, after using this century-old method you will end up with nothing. We advise you to change your way to book deals for vacations. You should select your dates and location according to the best available deals.
In case you are flexible in choosing dates and where you want to go, your chances of finding a great deal automatically increase. Through this, you will save more on international flight tickets with low effort.
Search Different websites and Act Fast
Those travelers who book international flight tickets without comparing different websites always pay more than others. A wise air traveler explores different websites to find out a great deal.
After looking for a variety of websites you can easily compare where you can save your hard-earned money. This practice helps you to select deals that match the requirements of your itinerary. Please do not book any international flight ticket without a bargain.
Now, once you get your required deal you need to act fast. To grab the best deal don't wait for another day, you need to be real quick and book the tickets for your journey. If you miss a deal it becomes very difficult to get another.
Whether to Choose hotels or Airbnb
This is an apple of discord among many air passengers. These both provide you with a place to stay and rest during your international travels, however, there is a difference in the amenities they both provide.
In a hotel, you will find various amenities like housekeeping, food service and other services. Also, if you stay in a hotel you will earn various rewards that can be redeemed later and help you to get various benefits on your next stay.
At Airbnb, you will get a very different experience. There you will find no check-in desks, dedicated staff, housekeeping etc. You have to manage to own your own once you enter the place. However, you can get assistance if you can talk to your Airbnb host.
Airbnb is cheaper than a hotel. If you are flexible with your stay and manage things on your own or traveling in a group then it will be advisable to go for Airbnb.
At Airbnb, you will also get a fully furnished kitchen where you can cook and you do not need to go outside to eat or to check in to hotel services which will save you money. Also, you do not need to pay any extra charges like resort fees or parking fees.
Use Airline Credit cards to Save on Baggage Fees
 Carrying baggage on a flight is always a matter of dispute. Many passengers have to adhere to one side in the checked bag versus carry-on bag fight.
People who like to carry heavy bags or require to bring those items that are not allowed on an airplane and international air travelers who need to carry large baggage for their stay can save money by using an airline credit card.
Several airlines waive off checked bag fees for these cardholders and mates visiting the same place. With the help of these cards, you can save a lot of money on a round-trip ticket.
In case you do not possess an airline credit card, you need to go with a carry-on bag. Each airline has set up different rules for what comes under a carry-on bag. But you will save more money on international flights if you stick with a smaller bag.
Look Out for Different Airport
Boarding a flight from a different airport than normal helps you to save serious cash. If you depart from a different airport than one near to your place it could make a difference of several hundred dollars and help you with extra savings.
Also, look for an alternative arrival airport if your destination costs you more. For example, if you want to fly to Amsterdam, however, the flight ticket to Paris is cheaper than you must go to Paris and then take a train to travel to Amsterdam which is a few hours from Paris by train.
If you are traveling internationally, you should look out for options near your final destination. In this way, it will become cheaper to fly.
Search for Stopover Deals
There are many international airlines that offer stopover deals to their customers. These deals allow you to visit two destinations for the price of one.
Under these deals, if you book a flight for one destination, you can go for a stopover at one of the airline's hub destinations for several days at no extra cost.
You can also find many other interesting incentives with it that will make this deal even more beneficial, like hotels or restaurants discounts. In this way, you can save more on international flights.
For example, if you are traveling from Portugal to Morocco, certain airlines give you a stopover deal in Porto for a few days without paying any extra fees.
Same is the case with Icelandair to Amsterdam, you can explore Reykjavik on your way back for a few days. Many air carriers including Finnair, Turkish Airlines, and Emirates Airlines offer stopover programs.
Buy tickets at the Right time
Most of the time the best deals for international flights are found 3-6 months before. However, if you are visiting a destination during peak times for example during summer vacations for the holidays and your plans are inflexible, it is good to start looking for flights even earlier.
But wait! It does not mean that you must book a ticket as soon as you touch the 6-month window. You should wait until you find the best deal for you and please ignore all those advertisements that say" the right time to buy the cheapest flight tickets." The reason behind it is that now fares are updated continuously and great deals can pop up at any time.
Last Words
To learn how to save money on international flights is not rocket science. All you need to be smart and active, take some extra steps, and do a little more research than others.
If you follow the above-mentioned words it proves to be beneficial for your bank account. Using the internet to your advantage, earning the rewards, and wisely picking up accommodation, you can save a lot on traveling.