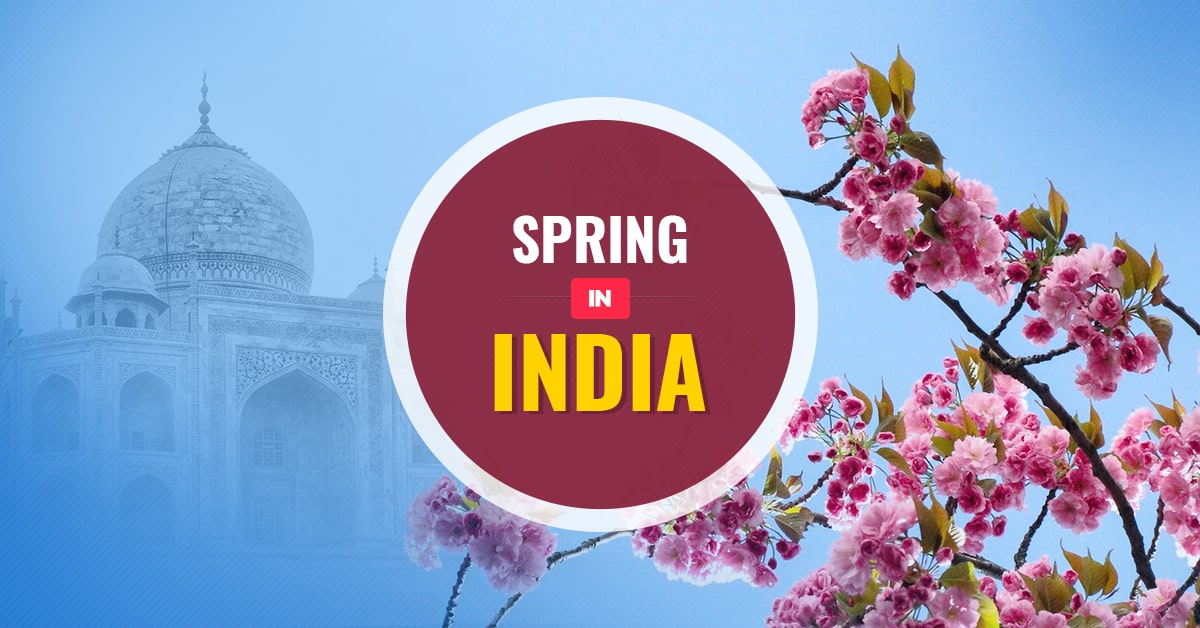 India is truly a traveler's paradise. What a blend of profound cultures, ethnic gastronomy, glorious festivities and of course a symphony of seasons.
Not to forget the ever evolving tourism and hospitality this beautiful country has to offer.
A transitioning season, India observes its spring from March to May each year and welcomes not only the luscious greenery and flora but also attracts hundreds of travel enthusiasts from around the world.
North India welcomes spring with the most prominent festival of colors, Holi. A celebration best enjoyed with friends and family under the clear blue skies and much excitement.
Colors and water are applied (read splattered) on people and drinks and dine complete this hearty celebration.
Some of the best Holi celebrations can be witnessed in Mathura, Vrindavan, Barsana, several regions of Rajasthan and Delhi.
Given the warm nature of the country, tropical clothing, fabric such as cotton and linen are favored during this time of the year.
Here are some of our favorite picks for North India during the spring:
Ladakh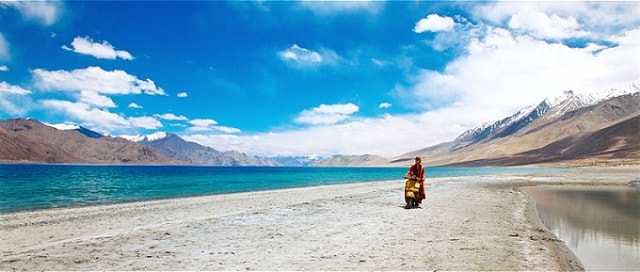 Every bikers dream destination, Ladakh offers the highest motor-able road in the world and some of the most breathtaking skies. Spring brings out the best in Ladakh with a pleasant weather and inexplicably beautiful sceneries.
In the age of Instagram, Ladakh offers an enigmatic backdrop to your memories. Accessible by road and air, Ladakh is a must visit if and when travelling though North India during spring.
Famous Food: skew, paba, chutagi, thukpa, momo (dumplings) and butter tea
Himachal Pradesh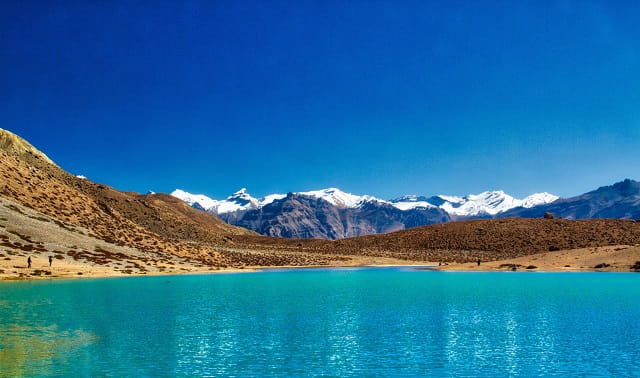 We know Shimla is beautiful. Bollywood stands by it, tourism boards have marketed it for decades and the snow has favored it for eons. But there's so much more to Himachal Pradesh than just the usual.
We recommend other beauties like Dalhousie, Dharamshala, Chail, Chamba and Bir that are just so stunning, more so during the spring.
Famous Food: dhaam, chha ghost, aktori, thukpa, fried bhey or lotus stem pakora
Valley of Flowers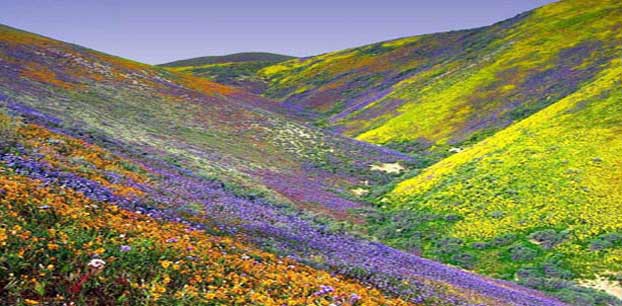 This one's a hard pass. The Valley of Flowers in Uttarakhand is a site like no other. Millions of wildflowers engulfing the valley are heaven on earth. No amount of praise justifies how truly beautiful and serene this place is.
If a proposal is on your mind, you can lock it down at the valley. Romance is the mood of the region and the universe will be your co-conspirator.
Famous Food: Gulgula, Phaanu, Kumaoni Raita, Aloo Jhol, Jhangora ki kheer, Aloo Gutuk
The Famous Golden Triangle Tour (Delhi, Agra & Jaipur)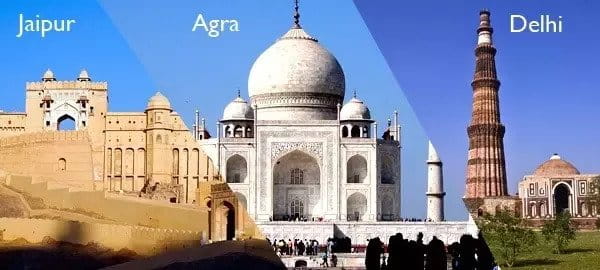 Get the best of each city with a Golden Triangle Tour over the spring. Typically a 5-day tour, it includes the best of the historic capital of India, Delhi both old and new, with forts, tombs, temples, markets, minars, and the works!
Moving forward to the world-famous Taj Mahal and the local architecture of Agra (Uttar Pradesh), this tour ends in the land of the royals in Jaipur (Rajasthan).
Dive into the royal heritage and the divine culture with this experiential trip and what better time to drive across three states but the idyllic spring.
Famous Food of Delhi: Chaat, chole bhature, nihari gosht, kebabs, multi-cuisine world kitchens.
Famous Food of Agra: Mughlai food, Agra petha, dalmoth, parathas
Famous Food of Jaipur: Ghewar, dal bathi churma, ker sangri, gajak
A personal favorite, North East India is a sensational yet hidden side of India that is extremely vibrant during spring.
Native to matriarchal tribes and generations of artisans, North East India is our favorite pick almost throughout the year (except monsoon of course).
Our recommendations for North East India are:
Arunachal Pradesh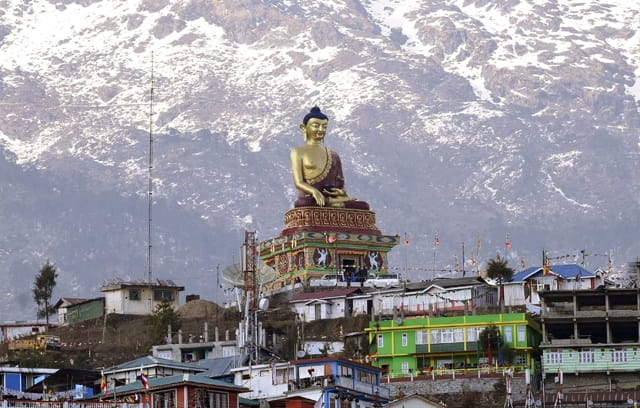 A trove to some of the World Heritage Sites, Arunachal Pradesh boasts of divine scenic intervention.
The greenery is unparallel and the cultural deposit is beautifully native and preserved over centuries with some regions still inaccessible for common tourists. From Tawang to Ziro Valley, you surely won't be disappointed.
Famous Food: Apong (rice beer), momo (dumpling), pehak, pika pila, lukter
Meghalaya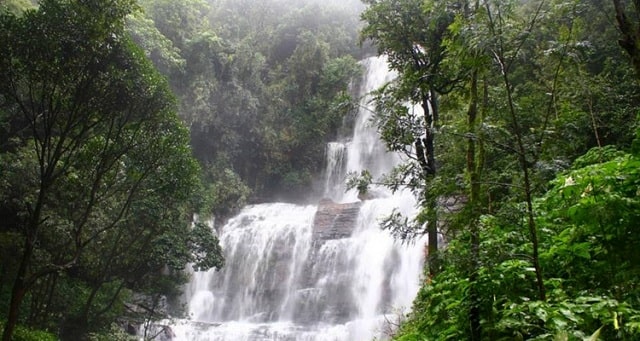 Native to the Khasi and Garo tribes, both regions are equally inviting and alluring. The hill station and capital to the state of Meghalaya, Shillong is bustling throughout the day with travelers and locals alike.
Explore the capital city or hop on a quick ride to the Laitlum canyons for the most epic sunset and sunrise. Trek to the double-decker living roots bridge or visit some of the most stunning waterfalls at and around Nohkalikai falls.
Cherrapunji or Sohra as it's locally called records the highest rainfall in all of India; spring is of course one time when you can be exempt of this madness.
Nonetheless, Meghalaya should be on every travelers bucket list, especially if travelling through North East. Also did we forget, the cleanest city in all of Asia – Mawlynnong is also native to the Khasi belt of Meghalaya?!
Famous Food: Jadoh rice, nakham bitchi, doh-neiiong, pukhlein, bamboo shoot pickle
Sikkim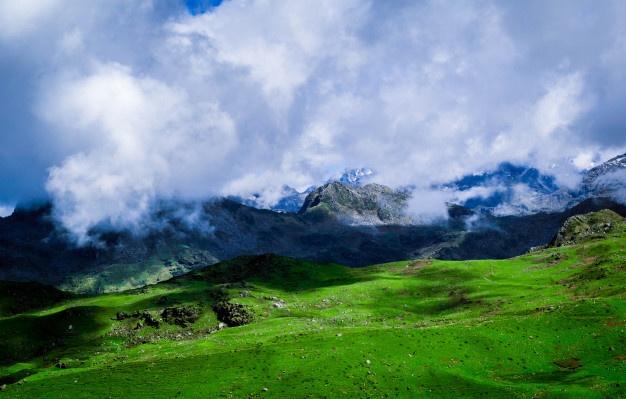 Like all other states in North East India, Sikkim is undoubtedly beautiful and extremely welcoming to all kinds of travelers. From budget friendly to extravagant, Sikkim has got you covered.
Explore the mystic capital city of Gangtok, which hosts some of the most prominent Buddhist monasteries. Tsomgo Lake is one of the most talked about lakes out there along with the gorgeous sites of Nathula Pass.
The town of Pelling is truly a site to behold. The gleaming sites of the Himalayan range and Kanchenjunga peak will hypnotize even the choicest of travellers. Ravangla, Namchi and Zuluk are just a few names to what this mammoth of a state holds for travel enthusiasts.
Famous Food: Momo (dumplings), dhindo, kinema, gundruk, sha paley
As scenic and enigmatic both North and North East India are, South India does not hold back when it comes to its natural exuberance.
Here are our favourite South Indian spring destinations.
Ooty & Coonoor, Tamil Nadu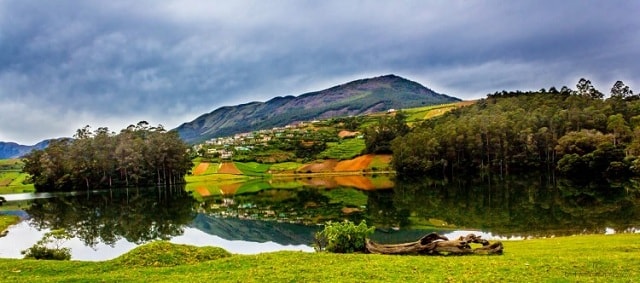 Ooty is an all time winner! Located at the foothills of mountain Nilgiri, this hill station boasts of the most beautiful rose garden and variety of tea estates.
Beautiful all year round, this city truly brings magic to life during the spring. The botanical gardens are a genuine must visit.
Another fine hill station to visit around the Nilgiri Hills is Coonoor. Surrounded by all things green, this state is truly one for the romantics.
Famous Food: Banana bonda, Idli, wada, lemon rice, payasam, poriyal, puliodarai
Munnar & Wayanad, Kerala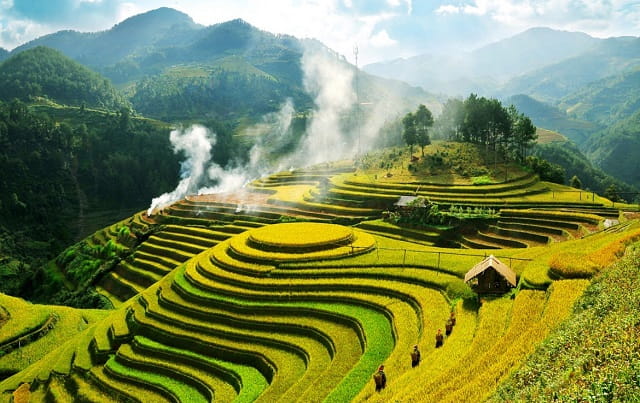 God's own country as it's famously known this state is not only a honeymooner's paradise but has seen an influx of ardent bikers and trail finders in the recent times.
From Kairali ayurvedic massages, century old tea estates, abundant waterfalls to the brilliant backwaters, Kerala is one of the prime South Indian destinations you can travel to in spring.
While Munnar enjoys the expansive mountains, Wayanad welcomes you to the lush paddy fields and is home to the Western Ghats. Every single sojourn is expected to be a heavenly delight in this green wonderland.
Famous Food: Idiyappam curry, appam with ishtu (stew), parippu curry, dosa ghee roast
Nature bestows its kindest and most nurturing blessings upon India during spring. Foreign and local tourists use this opportunity alike to explore some of the gems this country has to offer.
Over the course, spring has been chosen as the most desirable time of the year to venture into travel and adventure.
In addition to the scenic beauty and delectable local cuisine, India also boasts of a rich cultural diversity. Religious festivities invite a huge number of travelers to India.
So, where can we take you today?
Here are the Handpicked article that you must read.
Non Stop Flights from USA
Christmas flight deals
December Flight deals to India
Cheap flights to Bangalore from USA
Cheap flights to Delhi from USA