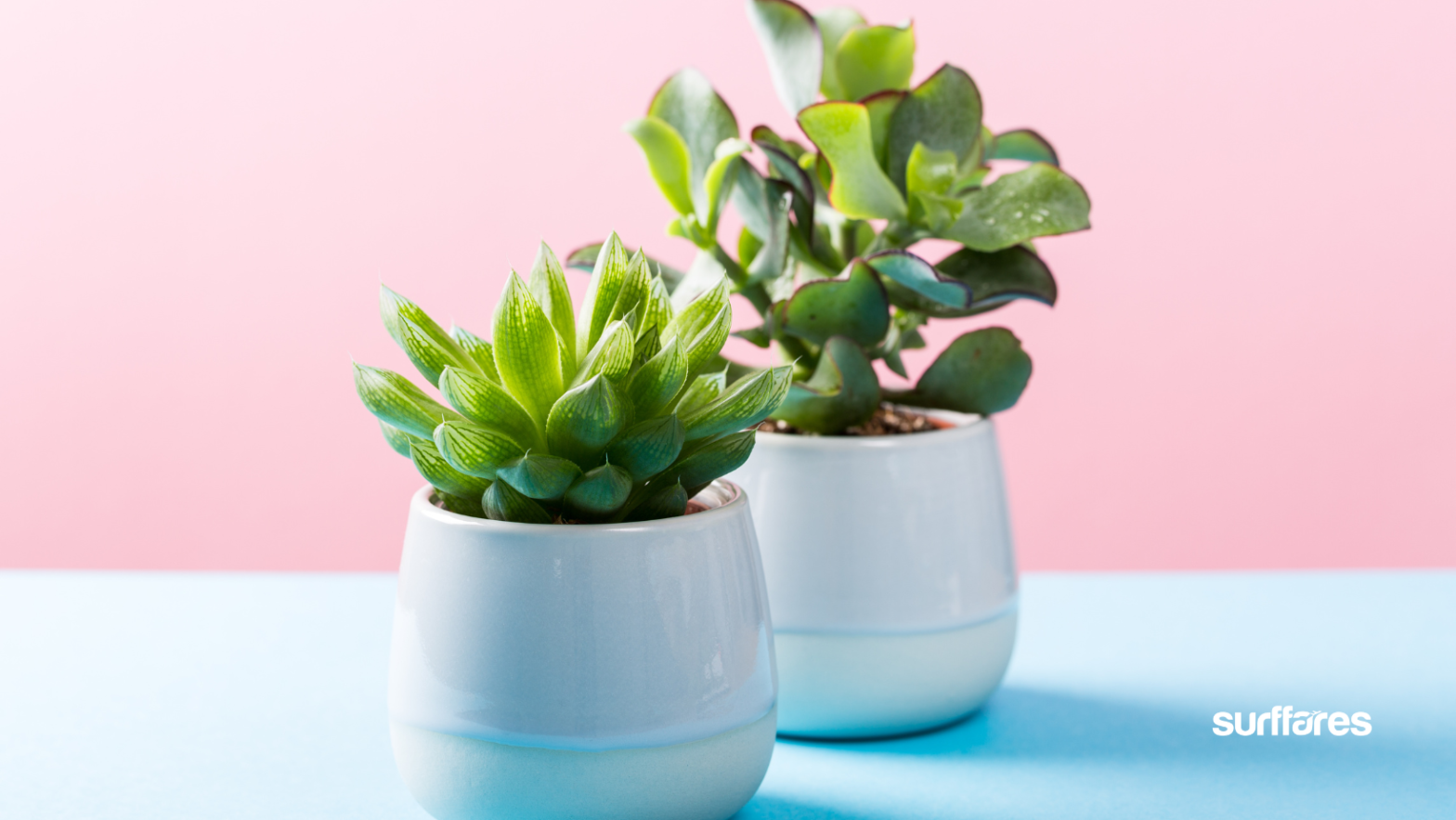 Plants have the remarkable ability to breathe life and beauty into any space, which is why many individuals enjoy bringing their favorite plants or flowers with them when they travel. However, the question remains: can you bring plants on a plane? The answer to this inquiry can be quite complex and perplexing. In order to shed light on this matter, we have composed this article to help you navigate the limitations imposed by airlines when flying with plants. By understanding the rules and regulations that apply to different countries and airlines, you can take the necessary precautions to ensure the safety and well-being of your plants during travel. So let's delve into the details and uncover the essential information you need to know!
All About Flying with Plants on Domestic and International Flights:
Traveling with Plants on Domestic Flights
If you are planning to bring plants on domestic flights, you can do so as long as they comply with the restrictions on hand luggage or personal items and contain no more than 100 ml of liquid. However, it's important to note that when traveling with plants, you should be prepared to have them unpacked for inspection and pass through the X-ray machine alongside your other belongings.
Flying with Plants on International Flights
Plants are subjected to more stringent inspections on long-distance international flights, particularly on routes such as US to India flights. This is because plants have the potential to spread diseases or become invasive species that could pose a threat to native flora. Many countries have implemented policies to prevent the entry of agricultural products that may carry diseases, pests, or harm local agriculture.
Before considering bringing plants on an international flight, it is crucial to conduct thorough research, contact local customs offices, and familiarize yourself with the regulations of your destination country. In some cases, you may need specific licenses detailing the precise species of the plant and any required treatments to eliminate pests and diseases.
How to Pack Plants for Air Travel
To prevent soil leakage during air travel, it is advisable to wrap the plant or pot in a plastic bag. If you want to take extra precautions when flying with plants, consider transporting them "bare root" (in some cases, this may be a legal requirement as the soil can harbor foreign insects). To do this, carefully remove the plant from its container, remove any excess soil, and gently rinse the roots with warm water to eliminate any remaining soil particles. Next, wrap the roots in damp moss or paper towels for the duration of the journey and replant them as soon as you arrive at your destination.
Is It Possible to Bring Seeds on a Plane?
Most airlines allow you to bring seeds on a plane in both checked and carry-on bags. However, the regulations surrounding seeds vary depending on whether you are traveling domestically or internationally. When flying with plants domestically, you should have no issues bringing seeds as long as they are not prohibited. However, if you are embarking on an international flight, you must adhere to the regulations of the country you are flying to. For instance, importing seeds from other nations is strictly prohibited in the USA.
Can You Travel with Flowers on an Aircraft?
When traveling within the borders of a country, you can typically bring flowers on your flight as long as they are not in liquid form. However, if you plan to travel abroad, it is essential to familiarize yourself with the laws and regulations of the destination country. Most countries require cut flowers to undergo inspection and be free from pests and contagious diseases.
Flying Domestically while Carrying Flowers
On domestic flights, you are allowed to bring flowers with you. However, it is important to ensure that you should not carry the flowers while storing them in liquid. Most airlines have a restriction of 100 ml per container, which necessitates the use of a transparent bag. Additionally, the flowers should be small enough to fit in the overhead compartment or beneath the seat in front of you.
Bringing Flowers on an International Flight
The possibility of bringing flowers on an international flight depends on the regulations of the country you are flying to. Upon arrival at the customs of your destination country, the officer will inspect the flowers for pests and signs of disease. If no issues are there, you may easily take your flowers with you. However, it is important to note that you may need to obtain approval from customs officials before bringing flowers on the plane.
Bottom line
In conclusion, it is evident that domestic flights generally permit passengers to bring plants and flowers onboard. However, there is a restriction on the size of hand luggage or personal items, which should not exceed 100 ml of liquid. On the other hand, stricter regulations apply to the importation of plants and flowers on international flights, with most countries requiring customs inspections. To avoid fines and the potential seizure of your plants at the border, it is crucial to double-check the permits and certifications required for bringing plants to your destination. We hope that this blog on flying with plants has provided you with valuable insights into this particular subject.
Why Choose Surffares for Your Flight Tickets?
Surffares is one of the most dependable flight booking platforms specializing in discounted offers and offering affordable airline tickets. Our strong know-how of airlines and consolidators enables us to provide customers with low-cost international flights to India. With year-round availability of exciting deals and offers, booking flights with us guarantees significant savings. Whether you are looking for cheap international flight tickets to India or seeking special promotions, holiday specials, and deals on economy flights, we have you covered.
At Surffares, we strive to make the process of purchasing plane tickets as simple and hassle-free as possible. Our travel specialists provide personalized customer service while upholding the highest standards of professionalism. When booking with us, you can enjoy complete transparency, secure payment options, and no additional fees. For more information on purchasing airline tickets, please contact us without delay.