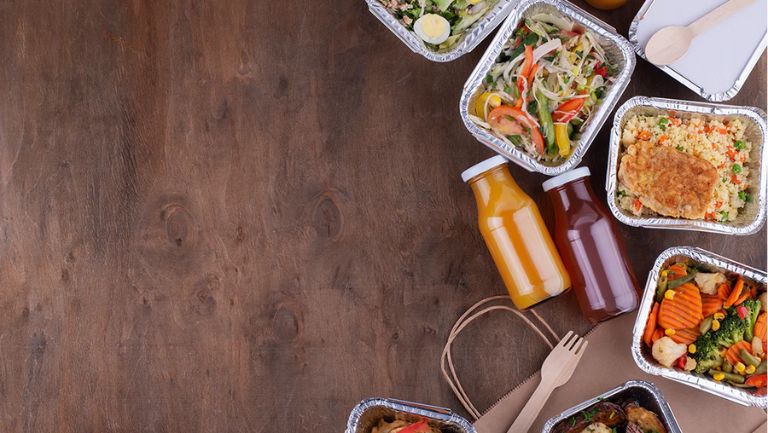 Well, Food is an essential commodity for all of us. And no doubt one packed food whenever going to travel for long places. Especially the homemade food. This is because when you move from one country to another. Whether for work, study, or personal reasons. One of the things you may miss the most is the taste of home. That's why many people try to carry their favorite foods with them when they travel or relocate. Packing tasty snacks for a journey is common. Individuals aren't sure if they can bring the food along with them or not. Due to this, it is vital to check the airline. As well as security regulations to ensure they're allowed in your carry-on. In this blog, you will learn the Rules To Carrying Food From The USA To India. So let's Begin!
List Of The Food Items That Allowed And Not Allowed In Flight USA To India
| | |
| --- | --- |
|  Allowed Food Items | Restricted Food Items |
| Cakes, Fruit, Vegetables, Sandwiches, Firm Cheese, Spices, Baby Food Items, Sliced Fruits, etc. | Creamy Cheese, Liquid Chocolate, Liquid Coffee, Creamy Dips And Spreads, Gravy, Honey, Hummus, Ice Cream, Jam, Jelly, Juice, Syrup, Peanut Butter, Salad Dressing, Sauce, Salsa, Soda, Soup And Yogurt. |
List Of The Rules For Carrying Food From The USA To India. 
Select The Non-Perishable And Commercially Packaged Items
When packing food for your trip. Make sure that you prioritize non-perishable items in sealed packages. Avoid fresh produce, homemade dishes, or anything that could spoil. And opt for labeled, long-lasting products to ensure food safety on the go. As well as you don't have to pay an additional sum of money for carrying the food items.
Make Sure To Declare Your Food Items
To prevent customs problems. It is vital that you declare all your food items. As well as accurately fill out the customs form. Try to be transparent and give detailed information. Especially about your food products. It will make the customs process smoother and help customs officials.
Pack Securely In Original Packaging
For food safety and quality. Pack items in their original packaging or sealed containers. This will help identify contents, avoid spills, and ease customs checks if needed. These precautions ensure your food stays intact for a tasty treat at your desk. As well as it won't ruin your other items in your baggage. In case it still or Packaging is poor. 
Familiarize Yourself With Indian Customs Regulations
Before your trip, take time to understand India's customs regulations. Each country has its own rules for importing food. So it's vital to know any Indian-specific restrictions or guidelines. Being informed prevents surprises or losing prohibited items. Ensuring a trouble-free journey to India. It's a crucial part of the food-carrying Rules From The USA To India.
Always Remember The Quality
When bringing food for personal use. It's wise to bring a reasonable amount that meets your needs. Avoid carrying excessive quantities to avoid drawing attention or facing extra customs scrutiny. Pack a suitable amount for personal consumption. As well as avoiding bulk items is a smart approach.
Consume Perishable Items Prior To Traveling
Remember that bringing perishable food items into India is usually prohibited. So try to avoid issues as far as possible. Note that it's best to consume perishables before your trip or leave them behind. This way, you adhere to customs rules and reduce any potential health risks. From spoiled or expired food.
Cooperate With  Indians Customs Officials
It is crucial to cooperate with customs officials during the inspection process. If asked, please provide accurate information about the food items you are carrying and follow any instructions given by the authorities. But, by being polite and patient you can help ensure a smooth process. As well as minimize any potential complications.
In A Nutshell,
So, you see that you can carry food items from the USA to India. However, there are some conditions. Hence, it is important to carry the appropriate items that your airline allows. In this way, you won't feel any disturbance regarding the journey. As well as bring the food along with you. I hope that you find this blog useful and discover all the important information related to Rules To Carrying Food From The USA To India. Stay connected with us to know more stuff like this!