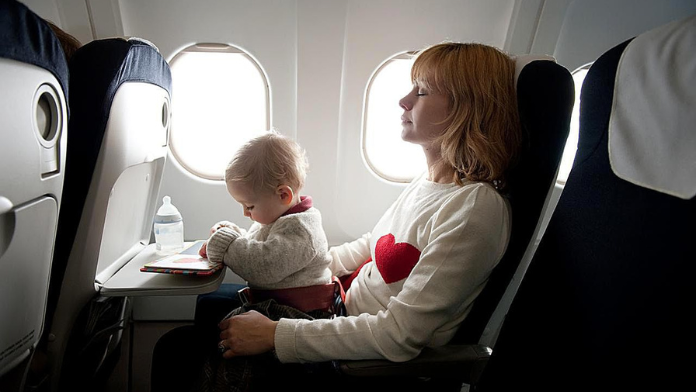 Preparing for traveling is always a tension. And this increases when you realize that you have to travel with your kid. Similarly, the regulations can prove challenging to comprehend and tiresome to peruse. Furthermore, you will encounter a barrage of queries that are straightforward and concise. For instance, Does A Child Need An ID When Traveling? Do I need a photo ID for my child to fly? Can my child travel alone? This can be quite overwhelming but don't be afraid.. In this blog, you will get all the information you need to make your airport experience smooth and stress-free. Along with traveling with your child. Let's begin!
When Does A Child Need An ID When Traveling
When flying internationally and securing affordable flights from the USA to India. Various airlines typically need minors under 18 to have valid identification. Even if they're accompanied by both parents. For children traveling internationally with one parent. As well as a guardian, grandparents, or alone, specific documentation is essential. So, minors should have two forms of ID and a consent form with them.
Which Type Of The  IDs Kids Must Have When Traveling?
Once you know that a child needs ID while traveling on a plane. You might be curious about the specific types of IDs needed for children. Some of you might wonder if a birth certificate suffices. However, it usually doesn't serve as proper identification or authorization for a child. As well as an adult, or a group to travel. So, let's clarify what types of Does A Child Need An ID When Traveling?
For Domestic Flight
Requirements Of Children – When kids aged 2 to 18 years travel within the country with an adult companion. They typically don't need any ID according to TSA rules. It's the adult they're with who needs to show valid government-issued identification. Such as a passport, driver's license, or social security card.
Requirements For Babies – Babies under two don't need their own seats. And can fly without a separate ticket. However, once they turn 2, they'll need their own ticket. According to TSA, infants traveling with their parents usually don't require ID. However, the airline staff might ask for a birth certificate during airport check-in.
Under 14 Years Old Kid – If you plan to fly with an infant under 14 days old. it's best to check with the airline for specific document requirements. Some airlines may request a doctor's certificate stating the baby is fit to fly.
 For International Flight
Well, parents are always worried about the question Does A Child Need An ID When Traveling?
Must-Have Valid ID Proof – According to TSA's flying ID rules, every child, no matter their age. Needs a valid passport from a government authority for international flights. To ensure the passport is valid for at least 6 months.
Photo Should Be Proper – Also, ensure the passport photo meets the US State Department's requirements. As well as including the right size and a proper background. If it doesn't meet the criteria, find nearby locations for suitable ID photos.
Need Visa For Certain Destinations – Minors flying to a specific country, might also need a current visa. For example, if you plan to travel to India, your child will require an Indian visa.
When A Offspring Doesn't Need An Identification?
Well, along with having knowledge about the child's identity is important. It is also vital to understand when the young one doesn't need to while traveling in the plane. So let's check the situations where the kids don't need identification.
Domestic flights within the child's own country with an adult. Usually do not require a separate ID for the child.
Airlines typically accept the adult's ID as sufficient for both the adult and the child.
Unaccompanied minors may not need their own ID. However, accompanying adults should have their IDs ready.
It's crucial to check the specific airline's policies. Also, regarding ID requirements for children before traveling.
Even if not required, it's advisable to carry at least one ID proof for the child when traveling.
Read Also – How much gold can I carry in flights to India?
 Conclusion
Coming to the main point Does A Child Need An ID When Traveling? It is precise from the above-mentioned information that a child doesn't need ID proof while traveling domestically. However, they need it when the parents and kids travel internationally. I hope that you like this blog and clear the queries related to whether your child needs ID proof or not. Stay connected and keep reading as well as enhancing your knowledge!