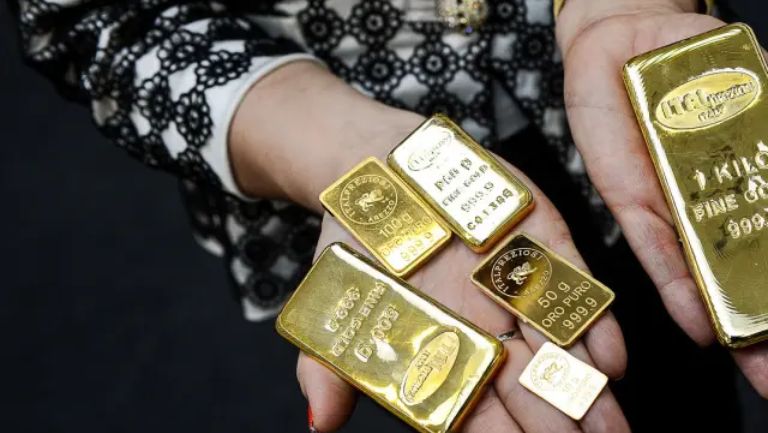 Gold is the most expensive and valuable metal in the world. For centuries, it has served as a symbol of prestige and royalty. Additionally, many view it as the ultimate form of investment. And the rates are quite high in India. Hence, people go outside India to buy gold. You must also hear about the news related to gold seized at the airport. You are also wondering about How much gold can I carry in flights to India. Then this blog is for you. So, let's explore the requirements for transporting gold on flights to India. Whether it's in the form of jewelry, coins, or bars.
Indians Custom Duty Rules And Regulations 2023
 Well, as you know, bringing the gold to India is legal. But the authorities set the quantity restrictions. Also, you have to pay the amount of money. Moreover, the custom duty payable depends on the individual residency status and the period of his residence abroad. As per the 2023 rules, female travelers can bring duty-free gold jewelry worth Rs. 100,000 to India. whereas for men, the limit for duty-free gold jewelry is Rs. 50,000. However, there's a requirement that you must have been living abroad for over a year to qualify for this allowance. Let's have a look at the table to understand better.
Sr No
Passenger / Individual Type
Staying Abroad Duration
Maximum Value
Gold Type
1.
Male Indian
More Than One Year
Upto A Value More Than 50,000
Gold Jewelry 20 grams
2.
Female Indian
More Than One Year
Upto A Value More Than 100,000
Gold Jewelry

40 grams

3.
Male or Female Indian
Less Than One Year
No Free Allowance
Any
Limit of Carrying Gold Bars and Coins
Well, every person can transport 1 kilogram of gold. In the form of gold coins or bars, after clearing customs by paying the required duty. However, it's essential to note that this allowance applies to individuals of Indian origin with a valid passport. As well as the gold can be transported as part of your baggage. In case you are carrying gold bars or coins more than 1kg then you should have to pay the sum. Additionally, the declaration documents that you are carrying the gold with you. Also, you have to familiarize yourself with the preparation of these documents so that you can precisely know How much gold can I carry in flights to India.
Remember that you don't have the documents the authority holds the power to seize the gold. Along with this the customs duty for coins and bars weighing more than 1 kilogram is set at 36.05%.
Other Conditions Of Carrying Gold Bars Or Coins To The Flight
Note down that when you're bringing gold bars to India. Then they should have the serial number, weight, and manufacturer's name engraved on them. Additionally, you'll be required to pay customs duty based on the weight of the gold bars you're carrying. But that's not all; upon declaring your gold in India, you'll need to pay customs duty once again. Exceeding a certain limit may lead to legal consequences, potentially causing trouble. To stay on the safe side. It's advisable not to surpass the recommended 1-kilogram limit unless absolutely necessary. This can help you save money and avoid any complications.
How To Get The Export Certificate From India To Carry Gold
Well, an export certificate is issued by the costumes as well as it is very vital. This certificate holds the details related to your name. And passport number along with the details of the item you are carrying. These are details of the weight and descriptions when it comes to gold and coins.
The first thing is to fill out the form and request a valuation certificate from a valuable authority. For this purpose, you can search for a well-known government-authorized value to value your gold.
You can also look for nearby places and ask them for a valuation certificate.
Once you get the valuation certificate, present the items for examination. Along with this, you also have to provide a boarding pass as well as a passport. The officer will provide you with an export certificate and it is vital that you check the departure date. So you will provide the documents immediately and not face trouble.
Tips To Carry Gold In Flight To India
Well, it is important to follow all the terms and conditions related to How much gold can I carry in flights to India. So, there will be no problem while importing the gold to India. Furthermore, you can also use the below-mentioned tips for this purpose.
| | |
| --- | --- |
| 1. | Know the Duty-Free Allowance |
| 2. | Declare Your Gold |
| 3. | Keep It Secure |
| 4. | Carry It in Your Cabin Bag |
| 5. | Be Discreet |
| 6. | Consider Travel Insurance |
| 7. | Stay Informed |
| 8. | Use Reputable Airlines |
| 9. | Plan Your Arrival |
| 10. | Consider Alternatives |
Also Read – Must Follow Rules While Travelling To India
In A Nutshell,
Hence, this is all about How much gold can I carry in flights to India. I hope this blog helps you and that you get all the vital information. Stay connected and stay appraised with important information like this.