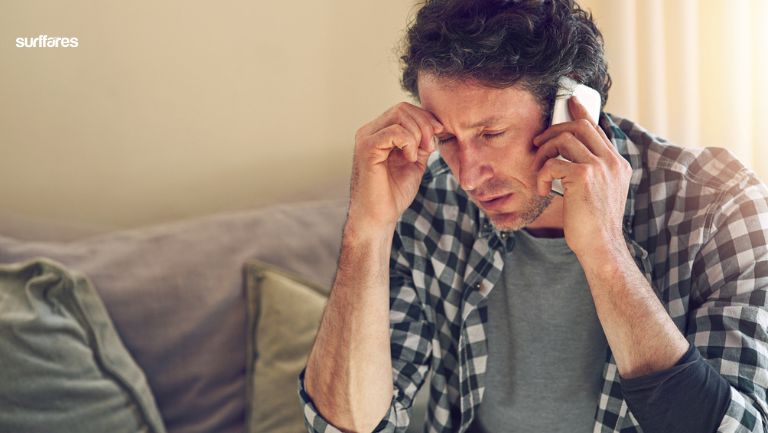 No one wants to face an unexpected situation. Such as having to travel a long way due to a loved one's death or medical emergency. It's a difficult scenario that nobody wants to experience. However, the truth is that life can be unpredictable. While we can't control what happens to our loved ones. As well as we can take control of our response. If you ever need to reach family members who are far away during an emergency. Then there are airlines that offer special flights for bereavement or medical emergencies. This blog will disclose in-depth information about How to Find Affordable Air Tickets in any  Family Emergency. So, let's start! 
How to Find Affordable Air Tickets
Well, booking a Family Emergency Flight is highly expensive when one has to book. And to ease the problems, the airlines provided different discounts. Some of the emergency flight discounts are described below.
Qualifying For The Discount :-
This is the first step towards getting an emergency discount. The passenger or commuter has to submit the emergency situation proof. This means that you have to give proof to the airline that it's an actual emergency situation. This document includes a doctor's note and a death certificate. Or other official documentation to demonstrate the urgency of your situation. Certain airlines might request you to make your flight reservation through their customer service line. Instead of their online platform in order to avail of the discount.
Discount Amount :-
The discount amount can differ based on the airline. And the particular nature of the emergency. Some airlines provide discounts of up to 50% off the standard fare. whereas others offer more modest reductions.
Restrictions :-
Keep in mind that not every airline provides discounts for family emergencies. And their policies can vary widely. For instance, some airlines might only give discounts to immediate family members. While others extend it to any family member. Moreover, certain airlines might have blackout dates or restrictions on which fare types qualify for the discount. To get the exact details on emergency travel policies. It's a good idea to contact the airline directly.
Reserving The Flight :-
Once you've met the criteria for the discount. Also, know the discount amount, it's time to secure your flight. Remember, some airlines might insist on booking through their customer service line to get the discount. It's crucial to stay flexible with your travel arrangements. This is because last-minute flights can be pricier and have limited options available.
Family Emergency Flights | Family Illness
In critical situations like a family member's severe illness, time is of the essence. Family emergency flights can be a lifeline And enable you to reach your loved one quickly. A few emergencies are described below.
 Medical Emergency Travel Programs :-
Several major airlines have special programs for medical emergency travel. These programs offer flexible booking and cancellation policies. As well as for in-flight services tailored to medical emergencies. For instance, Delta Airlines has the Delta Medical Emergency program. It provides discounted rates, priority boarding, and access to medical professionals during the flight. American Airlines also has its Medical Desk. For instance, assisting passengers needing special medical attention. Just like the wheelchair assistance and oxygen supplies. Remember, these programs need proof of a medical emergency. Such as a doctor's note or hospital paperwork, and the discounts can vary by airline & situation.
Steps For Navigating the Process :-
In emergency travel situations, speed is crucial. Here are some tips to ensure a smoother process
| | |
| --- | --- |
| Steps | Descriptions |
| Check With Your Airline | Inquire about emergency travel programs or discounts. |
| Prepare Necessary Documentation | Have documents like a doctor's note or death certificate ready. |
| Prepared To Book Over The Phone | Some airlines may require phone bookings for discounts. |
| Consider Using A Travel Agent | Specializing in emergency travel for guidance. |
| Book Well In Advance | To avoid last-minute stress and ensure availability. |
Discounted Rates For Emergency Travel :-
Many airlines offer last-minute flight discounts for passengers facing family emergencies. These discounts can vary. However, it potentially reaches up to 50% off the standard fare. It depends on the airline and the circumstances. However, not all airlines provide this option. And their requirements and policies may differ. To access these discounts, passengers usually need to provide proof of the emergency. Such as a doctor's note or a death certificate. Some airlines might also insist on booking through their customer service line rather than online. To get precise details on emergency travel policies. It's advisable to contact the airline directly.
Alternatives To Save Money On Family Emergencies Flights
Even if you manage to find an affordable emergency flight. There are still other factors to keep in mind. Fortunately, we're currently in a time of abundant travel options. For example,  numerous opportunities to save on rental cars, hotels, and more. Take a look at the following tips to ensure you don't overspend on your last-minute emergency travel.
Seek vacation packages
Consider alternative transportation
Upgrade to business class
Pack smart
Reserve a vacation rental
Be flexible
Share this with friends and family 
 Also Read – How much gold can I carry on flights to India?
Conclusion
Travel during family emergencies can add to the stress and concern. Yet, having knowledge of available options for family emergency flights. Especially in cases of family illness, it can offer a sense of reassurance. Whether it's specialized medical emergency travel programs or discounted rates from airlines. These resources are there to help ease the journey during challenging times. In the end, I hope that you loved this blog and found all the information related to Family Emergency Flight. Stay connected and keep appraised!