Here come Summers and you are in for a great time in India. On your next trip to India, don't forget to visit the most exotic and serene places which are apt to have a vacation during the months of March-August.
Let's have a look at the top summer destinations of India.
Sikkim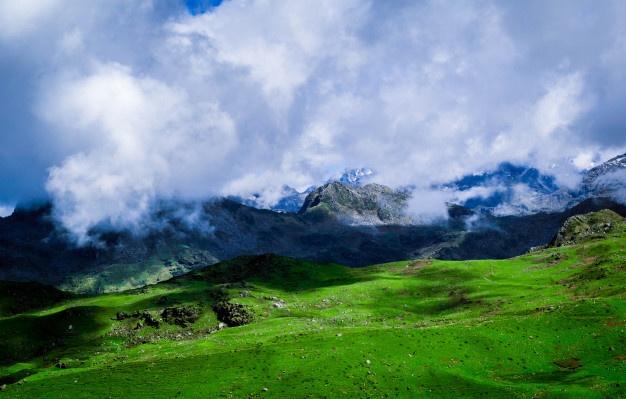 Sikkim is situated in the northeast region of India and is one of the gems known for their epic beauty and serene nature.
Its untouched beauty and the expansive Himalayas make it the most treasured destination of India.
You can trek Himalayas, sit by gushing falls soak in the pristine water of Teesta River, do white water rafting, stop by Gurudmongar Lake.
And, for the spiritual seekers, Sikkim has monasteries packed with peace and fragrance of innumerable flowers.
Know more: List of the Best and Cheapest Airlines From the USA to India
Pachmarhi
It's rare to think of a hill station when you hear of Madhya Pradesh. Yes, Panchmarhi is a beautiful hill nestled there since British rule and a less known vacation gateway for people travelling around India.
If you look for a peaceful hideaway where you can forget the city life for a while and feel every breath you take.
Major attractions include primeval caves and various falls- Bee Fall, RajatPrapat, DhootAkhilesh, GuptMahadev, Dhupgarh, Apsara Falls, HandiKhoh and Chauragarh.
Khajjiar
Khajjiar needs no introduction; from time immemorial it's been a destination known as the Switzerland of India. Devdar and oak trees enhance the tranquil beauty of this small town.
Once you visit this place you will not just take memories home but a lifetime excitement too.
This place is closely situated near Dalhousie and it quite easy to reach. Just take a flight to nearest airport, Dharamshala and hit the road; a scenic treat, the forests, lakes and meadows await you.
Read More: Travelers' Guide to Book Flights to New Delhi at a Cheap Price
Manipur
Try going on the internet and research Manipur, chances are that you will find very less data that describes the true magic and allure of this place.
One of the most pristine states of India, it is also one of the most beautiful and justifies its name which means 'The jeweled land'.
Here you will find the wonders of the Loktak, the lake with the floating 'phumdis' (vegetation) The lake is also home to Keibul Lamjao, the only floating national park on the phumdis.
Such is the exquisiteness of this north eastern state that it is impossible to imagine what it would look like sitting in a room. Go and experience it for yourself.
Know More: Trusted Traveler Program that Americans can Join
Andaman Islands
Elephants splashing about in the pristine blue waters of the ocean, NO! I haven't lost my mind! This is a sight that will welcome you as you set foot on the Havelock beach.
Home to 52 islands, the Andaman archipelago is magical with the aquamarine waters and silvery sands that adorn the southernmost tip of the subcontinent of India.
Take a break from the same old scenery of beaches to witness the colors of the Indian Ocean and untouched sand strips. Go snorkeling, dive deep in the seas and unearth the true colors of the water!
The most beautiful beach in India, Radhanagari is also spread out on these turquoise wonderlands.
Need we tell you how beautiful and perfect relaxing on the beach with your friends can be?
You can almost see wave after wave take away your worries and anxiety and leave you with the strange comfort of nothingness.
Friends, freedom and the virgin sands of Andaman is a perfect recipe for relaxation and memories. The islands can be easily reached from Vizag, Kochi and Chennai by regular flights.