What thoughts come up into your mind the moment you think of booking a flight?
At what time I'd need to wake up to catch my flight?
Will I get a window seat or an aisle seat?
What if I get one of the middle seats?
What if there's a long layover?
The list goes on. Interestingly, the level of anxiety is inversely proportional to the length of the questions mentioned above. Consider the shortest question in the list above, the layover is often the most dreaded part of a flight.
What if it's not a matter of an hour or two? What if the layover is as long as your office hours?
Many international airports took note of this situation because layovers are an inevitable part of the journey. They offer a free city tour depending on the hours of your layover and their free city tour policy for international fliers.
Let's take a look at best Airports for Layovers that turn your long layover into free city tour:
Istanbul, Turkey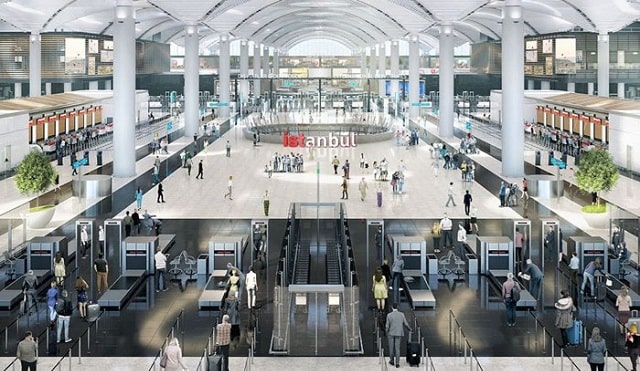 Being one of the busiest airports, Istanbul soon realized they could leverage upon long layovers as an opportunity to enhance traveler's experience as well as their tourism.
Available only for Turkish Airline passengers with a layover of at least six hours, the airlines have partnered with the "Touristanbul" program.
This free city tour takes you to The Blue Mosque, Topkapi Palace, Hagia Sophia, The Grand Bazaar, and many other famous tourist spots in Istanbul.
How To Avail Free City Tour In Istanbul?
The procedure to get free city tour in Istanbul is simple. All you need to do is locate Starbucks in the international arrivals hall. You'll find the Hotel Desk right next to it, run straight to it.
You'll get an option to opt for one of the five daily city tour departures. Ensure you show up at least half an hour before the tour departs.
Singapore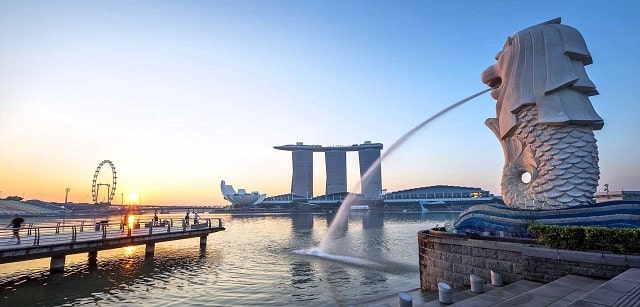 Famous for being one of the most beautiful international airports in the world, Singapore International Airport is like a five-star hotel gone super huge!
After all, what's not there to fall in love with Singapore airport?
From the butterfly garden to the games room to free massage chair along with a picturesque view of the airport, fliers can enjoy everything.
However, if your flight layover lasts for more than six hours, we've got some great news for you.
You can choose anyone from the two city tours and four heritage tours available at the Singapore airport.
The City Tour takes you to the known spots of Singapore like The Merlion and Gardens By the Bay. Heritage Tour, on the other hand, takes you the country's cultural hotspots.
How To Avail Free City Tour In Singapore?
Head directly to Transfer Lounge F in Terminal 2 or Transfer Lounge A in Terminal 3. As mentioned earlier, you can choose from 2 City Tours and 4 Heritage Tours. Seats are available on a first-come, first-serve basis.
Know more: List of the Best and Cheapest Airlines From the USA
Doha, Qatar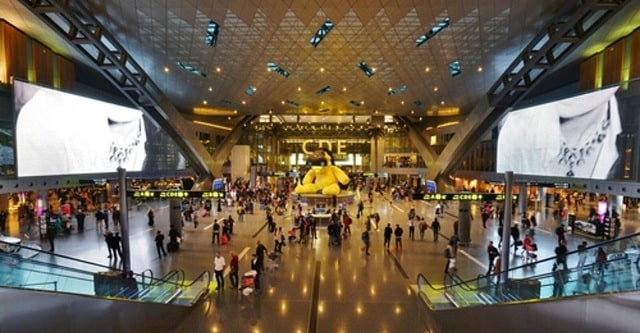 The world's richest city also has an equally eloquent airport. The city itself boasts of a plethora of food options, ranging from affordable and lip-smacking local food to the uber-rich oriented Idam Doha, Hakkasan, Nobu, Opal, and the likes.
If you are flying with Qatar Airways and have at least six hours to spare at the Doha International airport, you can avail their city tour for free. And the best part is that all tours come with complimentary Visa.
The city tour includes the Museum of Islamic Art designed by Zaha Hadid, Katara Cultural Village, and many other tourist attractions.
How To Avail Free City Tour In Doha?
Locate the Mont Blanc shop in Concourse B, you'll find Doha City Tour Desk right next to it.
Taipei, Taiwan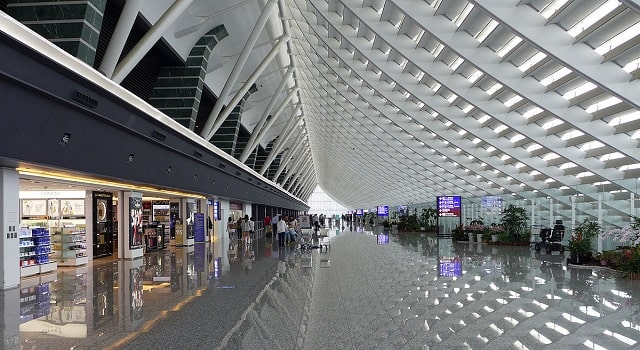 If your layover happens to be at Taipei International Airport, you are in for a surprise. Geographically, there's only one Taipei. Ask a traveler and you'll be surprised to know there are to Taipei's.
One Taipei is all about historical buildings, street food sold over a myriad of shops spread across the narrow streets. The other Taipei is all about magnanimous skyscrapers and some of the finest hotels where the who's who of the world stayed.
Taipei gives you ample time to explore any one of these City Tours for free.
How To Avail Free City Tour In Taipei?
Your layover must be of at least eight hours. If it is, head to the Tourist Service Center in the main arrivals hall. Get yourself registered there for a tour on a first-come, first-serve basis.
Also read: Airports in USA Every Traveler Must Visit
Tokyo, Japan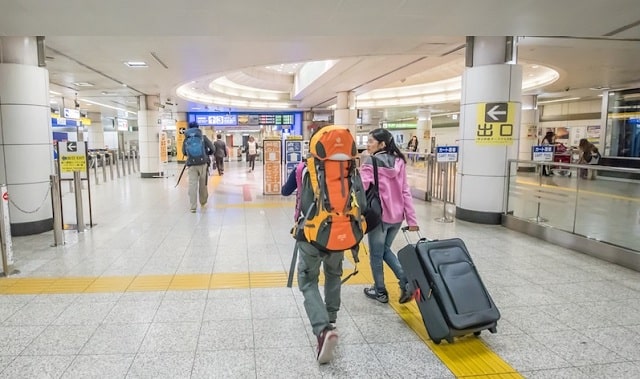 Tokyo gives travelers a tough choice on their layover; they can either go sightseeing or indulge in shopping. However, whatever they choose, Tokyo promises you an experience of a lifetime.
Going for sightseeing in Tokyo will take you across the towns of Shibayama or Tako, or a forest walk. You can also get to see the Museum of Aeronautical Sciences.
If you choose to go shopping, the airport train will take you to one of the two shopping malls where you can buy almost anything you want.
How To Avail Free City Tour In Tokyo?
When you enter the Terminal 1F of the Central Building, you'll need to go to Narita Transit Program Counter. It's a dedicated desk for city tours.
Also Read: Best Airports in Canada You Must Visit
Conclusion
Layover used to be a nightmare for travelers, especially frequent fliers. A lot of airports are finding a way out to keep the travelers engaged within the confinements of the airport.
However, many international airports have realized that long layovers can be sued as an opportunity to boost tourism. As a result, city tours have already begun in many airports across the globe.
While there are hundreds of other airports that offer city tours, mentioning all of them in this blog wouldn't have been easy.
And thus, we stuck to the most popular and noteworthy best Airports for Layovers that give their travelers a remarkable journey. You can easily consider these tours as a bonus on your trip.