Free WiFi, food joints, sleep pods, and recreational activities including gaming and performing arts, airports need to have lots of them to keep the travelers engaged.
Every kid's dream, every adult's nightmare, airports used to be a place of excitement and dread for many at the same time.
But things have changed for the better because of the increased focus on maximizing customer experience.
International airports welcome travelers from all across the world. Long traveling hours, extended waiting period, and delayed/canceled flights, fliers go through a lot.
An airport becomes more than a place of waiting for your flight, it adds to your overall traveling experience. Airports have the power to enhance or ruin your journey.
As a result, airports turned into a complete gamechanger. Travelers have started comparing airports on the basis of their amenities, recreational activities and things to do there.
With the current times prioritizing user experience above everything else, here's a list of the best airports in the USA that enjoy a massive footfall:
Miami International Airport (MIA)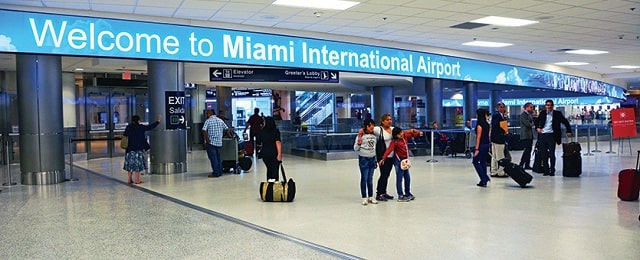 Spanned across a massive area of more than 3,000 acres (3,230 acres to be precise), the Miami airport is just a half an hour's drive from Downtown Miami.
Miami international airport tops the International Aiport List in United Airports for offering flights to and from Latin America and Carribean.
At the same time, Miami International Airport also partakes the maximum number of flights for international freight. It has more than a hundred air carriers
As for now, Miami International Airport aims to expand the aerial route network and connect with all major international airports across the globe.
MIA boasts of a huge number of restaurants, shops and even has its own luxury hotel, right inside the airport.
Hartsfield-Jackson Atlanta International Airport (ATL)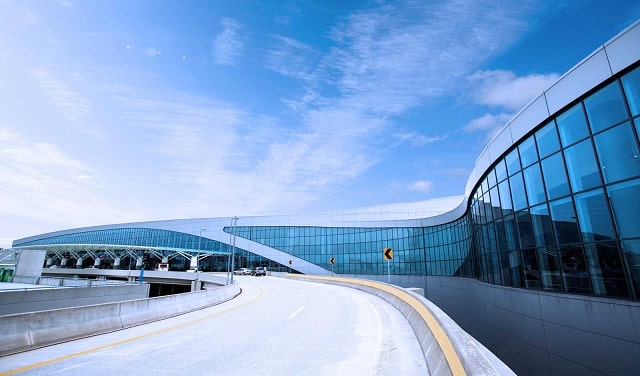 Arguably the busiest airport in the world, ATL connects with more than 70 international destinations and 150 domestic destinations, non-stop. Yes, you read that right, ATL contributes to more than 380,000 flights annually.
Located at the heart of Atlanta, ATL became the first airport in the USA to cross one million annual fliers.
Hartsfield Jackson Atlanta International Airport has flights to Central America,South America, Asia, and Europe.
With Alaska Airlines, Korean Air, Virgin Atlantic and many other big names among the twenty-five airlinese that fly to and from here, ATL is nothing less of a gateway to the world.
Needless to say, the world's busiest airport should also have world-class amenities to entertain travelers.
Hartfield airport boasts of more than three hundred restaurants, food joints, shops, bars, lounges, and venues.
But the list doesn't stop here, for ATL also features musical performances every now and then.
O'Hare International Airport (ORD)
Located at 14 miles in the northwest of Chicago business loop, ORD is a massive international airport covering 7,600 acres of land.
With 217 direct flights to all the five continents of the world, there's no land that airplanes from ORD haven't touched.
With a massive infrastructure, also comes the massive maintenance and renovation costs.
This year, ORD has commenced a makeover project for the airport that will burn a hole worth close to  $9 billion and take more than 8 years to complete.
But that doesn't change the fact that O'Hare International Airport is still loved by parents, kids, young and veteran travelers alike. From Mother's Room to Yoga room, the Hilton Health club, ORD has it all.
Moreover, ORd also offers foodie travelers more than 130 food joints and a myriad of food options to choose from. While you are at ORD do visit the Aeroponic Garden, you can thank us later.
Indianapolis International Airport (IND)
With more than fifty non-stop flight destinations, the Indianapolis International Airport has set many records and won various awards. Downtown Indianapolis is less than ten minutes' drive from IND.
From Vacation Express to Allegiant Air, many famous airlines operate here. Among the busiest airports in the world, Indianapolis International Airport boasts of features that look like taken from a Sci-Fi kind film.
From motion-activated lights to automatic walkways, IND has it all that puts it in the list of best airports in the US.
But that's not all, for IND also brings travelers a plethora of dining options with amazing eateries and restaurants.
And then you have a meditation center, currency exchanges as well as a barbershop too! The options are galore, options that also include many shopping centers.
Los Angeles International Airport (LAX)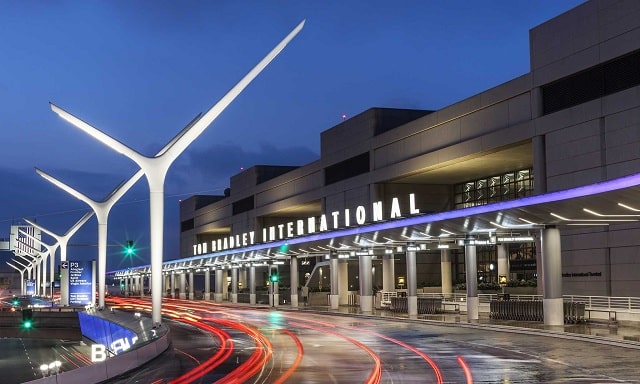 You didn't think this list of best airports in US will be complete without mentioning the Los Angeles International Airport, did you?
A dive just short of 20 miles from the southwest of Los Angeles Downtown area, LAX is the world's second-busiest airport, with more than 84 million travelers served here on an annual basis.
The Los Angeles International Airport has more than 15 international flights, including, but not limited to Volaris, Air New Zealand, Alaska Airlines and Pacific Rim.
Apart from that, you'll also see the three US legacy carriers flying to and from LAX; United, Delta, and American.
With more than 200 restaurants, travelers can easily have a hearty meal while they wait for their flights. Apart from that, people traveling with toddlers find LAX highly user friendly with plenty of nursing stations.
Book Tickets Today from 100+ Airlines! Experience Fast, Easy & Secure Flight Booking on Surffares.
Check: Cheap Flights from USA

Special Mention
Nashville International Airport (BNA)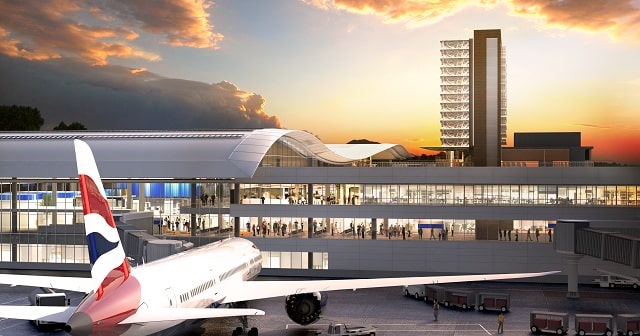 Originally named Berry Field when established in 1937, the Nashville International airport was renamed to its current name back in 1988.
It serves as a joint airport for public and military aircraft. 20 airlines serve here with about 600 flights operating here on a daily basis.
BNA has 4 runways that connect it with Canada, Europe, Mexico and throughout the USA. Travelers with layovers can choose from more than 26 dining options. And then there's the art section where you can admire intrinsic and absolutely stunning artworks.
Where to find the art section?
Don't worry, you'll come across a piece of art or two everywhere while traversing through the airport. BNA is where art is everywhere.
Conclusion
The list is far for complete, for there are Fort Worth International Airport, Denver International Airport and many more that have their own set of fans and followers.
Each airport that we mentioned in the list above are carefully chosen on the grounds of the number of flights they operate, the features and facilities these airports offer to travelers and how well these airports are designed and equipped.
Which one of these airports is your favorite?
If your favorite airport in US did not make into this list, just tell us the same. As we said, the list is long, and we can't list them all at once.
This is just the beginning, the fun just started, let's have some more entries! See you soon with another blog.
Here are the Handpicked article that you must read.
Flight prices from Canada to India
Credit Cards with Airport Lounge Access
Travel Planning Tips for Multicity Flights
List of Nonstop Flights from USA to India