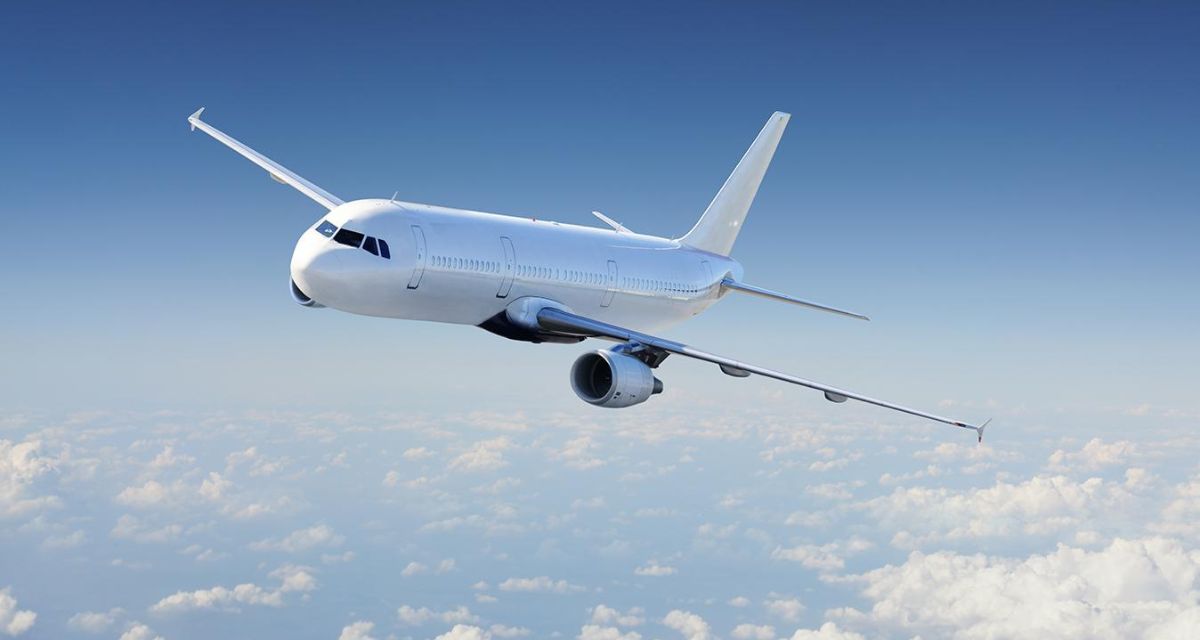 In this modern century, air transportation is the fastest mode of travel around the world. Flights are playing a crucial role in connecting the world. Every year millions of people travel from one country to another with the help of this marvelous human creation.
However, it is a bitter truth that flights are more expensive than any other mode of transportation. Many people complain that it burdens the pocket of a common man. High aeroplane fares can damage your whole tour and travellers with tight budgets find it difficult to opt for an air journey.
If you are also planning to opt for flights for your next journey then you no need to worry. We will tell you the best trips for booking flights at a cheaper rate. After reading this article you not only save your hard-earned money but also travel comfortably without any inconvenience.
Believe us, booking a flight ticket is an art and you need proper guidance to master this art. Most of the time when airlines come up with various exciting deals and offer cheap flight tickets, people miss those chances. But now onwards, after reading these best trips for booking flights you always end up with the best deals for yourself.
Let's put lights on these tricks one by one,
1. Become an Early Bird
If you do not start early, you will never find the best deals. Everybody knows that flight tickets get expensive as the departure date for a journey comes closer. This is the reason why you need to be an early bird. However, it does not mean that you book an air ticket too early but start searching for deals early so that you get familiar with how prices change. You need to act fast and hit the sweet spot when you get a reasonable price according to your budget. If you book a ticket 2-3 months before a journey there are high chances that you will crack a good deal.
2. Flexibility will help 
Getting a cheap flight ticket is not a child's play but you can make this task a whole lot easier if you are flexible with dates. Flexibility will help you because the price of flight tickets greatly varies with the time of the year you are travelling. If you plan your journey during the festival season like during Holi, Diwali or Christmas, it is evident that you end up paying more price. Also, the mid-week days are cheaper than the weekends. Therefore, it is beneficial for you if you are flexible with your dates.
Know More – All about AIR SUVIDHA for Safe and Easy Travel to India
3. Look Out for Multiple Search Engines
You may often come across various search engines for searching for a flight ticket. However, keep in mind that all these search engines are not similar. After paying proper attention you will find out that some search engines will show you a higher price for the same flight ticket. The reason behind this variation is the money these search engines get from different airlines. Even sometimes these search engines do not show all air carriers on their pages. To grab the best deal for yourself, you need to compare different search engines with one another and select the deal that suits you.
4. Budget Airlines are Good
Despite searching for famous airlines you can look for budget airlines. Most famous airlines are costly and charge you more, on the other hand, budget airlines are cheaper and give you better deals than famous airlines. These players help you to travel on a mid-level budget. However, you certainly gonna miss those luxury meals and high-tech gadgets but they are not necessary to fly. If you are looking for tickets and you have a tight budget then consider these pocket-friendly budget airlines that fly you without any fancy cost.
5. On Incognito 
Websites and search engines you visit to search flight tickets store your previous search history with the help of cookies in their database. With the help of these histories, they show you the increased airfare for a route you search previously. This ultimately puts pressure on the customers and they end up booking expensive tickets for themselves. To avoid their trick the best way is to search for flight tickets after opening the incognito mode of your browser. This will prohibit these websites and search engines to store your data and you will get enough chances to get a good deal for you.
6. Earn Frequent Flyer Miles and Points
Many Airlines run some kind of frequent flyer scheme for their regular customers. If you are also a regular customer of a particular airline and frequently travel with it then you must avail its schemes. You can enlist your name on their flyer program and earn points or rewards. Use these earned rewards on your next flight booking and get a discounted price. Nowadays, you can also avail bonus points on using certain credit cards and debit cards.
Know More – Cheap flights to India from Australia
7. Search for an alternative Itinerary
Sometimes, flying to an alternative route with connecting flights saves you more money than flying directly to your destination. You can also use a nearby airport despite the primary airport to reach your destination if you find it cheaper.
8. Hunt tickets for Single Person
If you are flying in a group with your family or friends, try to search for flight tickets for a single person. It is advisable to avoid purchasing multiple tickets at a time. This is because if you search for multiple tickets at a time, airlines will show you the highest price. However, you do not get a chance to sit with your group on a flight but you definitely save some money.
9. Search for Cheaper Travel destination
In case you have not selected any destination for your trip and you just want to travel then you can pick up those destinations with cheaper flight tickets. To get the idea you can take the help of search engines and select the place that fits your budget. This trick is best for solo travellers who can save money by being flexible with their destination.
10. Take Help of Social Media
If you are a frequent user of social media then you can save a lot of money by following those platforms which promote exciting offers and deals. You can also sign up for newsletters from airlines to get yourself updated with the latest deals and offers.
Conclusion 
Booking a cheap flight ticket can be an easy task if you act smartly. To make a profit on your next flight tickets follow the above pieces of advice and master this art. We present you with the best tips for booking flights so that you efficiently manage your budget. All you need to do is to open your eyes, be flexible and act fast. If you keep the above-mentioned points in your mind you will never miss the best deal for you.
Few hand-picked articles for you