Technology and automation, when applied to an efficient operation magnify the efficiency multifold. Such is the scenario of online booking for flights. No matter wherever you are, regardless of the time you chose, you can book online flight tickets easily.
The automated process of the online booking websites deducts the money and sends you a booking confirmation in a few seconds. This has led to convenience for passengers and reduced clutter for airport authorities.
But the problem arises when you are conjured in a large group of options, failing to choose the right one. Since many booking websites are being developed every month, it becomes important to be persistent and decide on a platform that provides you with better services.
Let us ease out the confusion today. We are bringing you some of the best flight search engines you can opt to book your next flight.
Let's jump in:
1. Surffares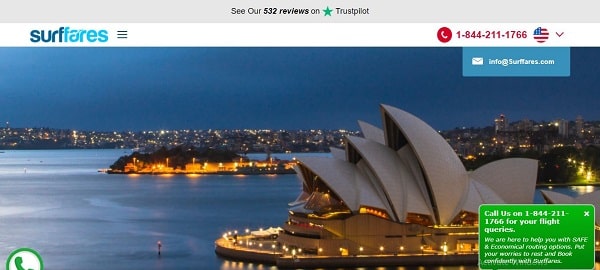 Backed by plenty of customer-centric features and a well-laid out platform, Surffares is the number one contender on the list. The best flight search engine simply offers the easiest process of booking tickets.
The up-front online booking makes customers use the platform again and again. Besides, you can also take advantage of the feature-rich dashboard.
A user is regularly provided with various discount offers and deals on the most popular airlines. You also get the ability to compare prices across different airlines.
Advanced booking is as simple as ABC and you can even ask for refunds or cancellations in a jitter. The website is well-optimized to run on all devices including mobiles.
The customer care is quite satisfactory and you can always refer to the information and FAQs provided on the website to gather required info. The online booking platform specializes in offering cheap tickets between India and US or India and Canada flights.
2. MyTickets To India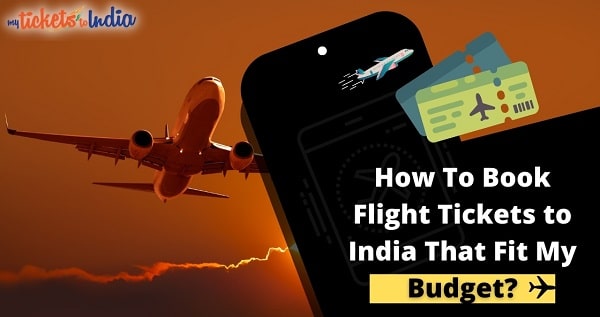 Often recommended by travel agents, MyTickets to India is another good platform for online booking. The team of experienced professionals makes booking easier for the users.
This is one rare platform that strives to offer custom-made services for every client, keeping in mind the requirement and choice preferences. The main aim of the platform is to provide details about the cheapest flight for the route they are searching. Customer care is available for service 24/7.
Furthermore, the portal can also be used to compare the prices of the best airlines and get the best deal. The website also provides a refund policy which makes cancellations easy, subject to certain conditions.
3. Trip.com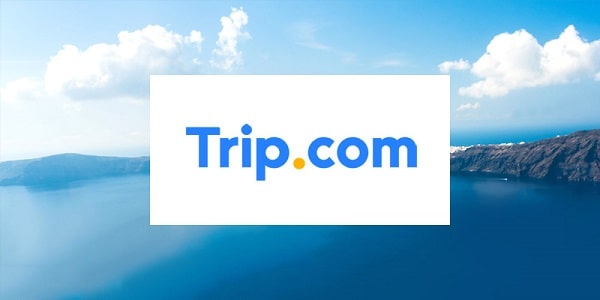 If you are looking for advice alongside the best air flight booking services, then Trip is the wiser option. The travel online booking portal can also be used in the form of an app for booking while on the go.
It offers plenty of features to love. The great deals and the widest selection of airlines, both national and international, are the major stand-out points. Since the portal can be accessed easily from the phone, booking last-minute flights and canceling tickets are easy.
Trip also provides various plans and itinerary suggestions for your travel. It even offers information about private tours, attraction tickets, accommodation fares, etc.
Furthermore, the platform is available in19 languages and is popular with 31 currency options. It also provides single-day and multi-day tours.
4. Expedia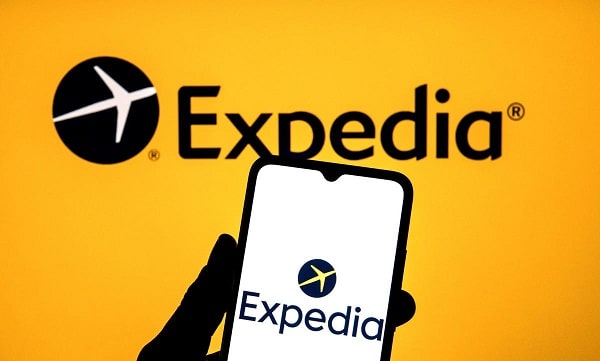 Often recommended as the best flight booking platform for international flights, Expedia stands true to its legacy of years in the industry.
The customers get custom-made plans for their trips. One can also look for accommodation and other transport fares on the flight search engines list on the website.
The Expedia platforms make use of real-time data that analyzes the preferences of the user and offers alternative airports, dates, and routes to provide cheap flight options.
The platform also sends custom notifications and well-organized emails informing them about offers and price drops every now and then. The portal is fairly easy to use and the information is quite straight, without any hidden charges or any complicated terms or conditions.
5. Skyscanner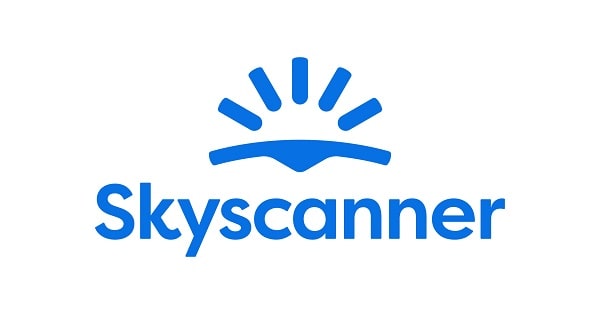 If you are wondering what is the largest online air booking search engine, this is it. The Sky Scanner has been in the business for years and to date, growing in reputation and features.
You can book ground transportation and hotels as well here. Various options including non-stop flights, last-minute flights, long route flights, and layover flights are available. Regarded as the best flight search engine, Skyscanner is a favorite for travel agents and personal travelers.
The online portal shows information that is up to date and accurate, aligned with the air travel norms of different airlines and countries. There are no cookies used so you can expect a transparent and ethical booking atmosphere here.
Various options such as multi-city, everywhere search, price drop alert, hotel reviews, car filters, the best time to book, etc. are commonly displayed on the profile dashboard of SkyScanner. You get to view and explore more features, the more you use the platform.
Book Tickets Today from 100+ Airlines! Experience Fast, Easy & Secure Flight Booking on Surffares.
Check: Cheap Flights from USA to India
6. Google Flights
Google Flights is no new name in the arena with its elegant and effective online booking platform. The best multi-city flight booking search engine stands true to its name, offering a simple and easy way to book flights.
Working since 2011, Google Flights is ideal for those who just cannot trust booking from a third-party website.
There are plenty of features to be loved. Some of these include- date sorting, advance date fares, carry-on baggage cost display, etc.
The algorithm is regularly updated and always centered on the 'cost-saving' phenomenon for the customer. The notifications and reminders further make Google Flights a considerable option.
Read: How Google Flights Are Revolutionizing Air Travel Search?
7. Happy Easy Go
Used as an app, Happy Easy Go is here to take out the complications of online flight booking from your life. The app can be used to book flights in a few minutes.
The easy-to-use interface and visibly organized options are something every user will love. Booking domestic flights with cheaper rates are quite easy with Happy Easy Go.
You can also choose from various featured airlines that offer the cheapest options using Happy Easy Go. The hassle-free payments, rescheduling options, airline services, and free cancellation are some of the features to consider in this flight booking option.
8. TraveloCity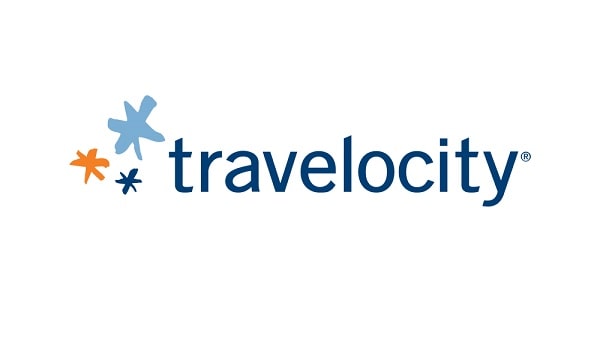 Travelocity is another remarkable website deserving a fair spot in the flight search engine list. Being one of the oldest on our list, the platform offers various options, and some flights that you won't see anywhere else, are listed here.
The deals and offers are the major cornerstones of this website and you can also book flights to various uncommon destinations.
You get plenty of features such as real-time notifications, hotel availability, minimal data entry, lucrative sales, added travel information, etc.
You can also opt for fare watcher services so that you can get notifications if the price of the flight you are interested in, decreases.
9. SuperFares
If you are looking for the cheapest airline tickets for international travel, SuperFares will not disappoint you. The travel agency offers its trademark portal that works to simplify the tedious ticket booking needs of people all across the world. Enjoying a huge clientele in the USA, Superfares is the real deal with brilliant travel offers and discounts.
One can easily enjoy a feature-rich platform that is empowered with options such as FAQs, 24/7 customer care service, non-stop flight booking, easy payment options, and much more. The team has years of experience working in the field and the company is IATA certified.
Conclusion
We hope you enjoyed reading details about some of the best flight search engines in the world. Do not forget to compare and chose the one that fits your needs and budget.
Few hand-picked articles for you