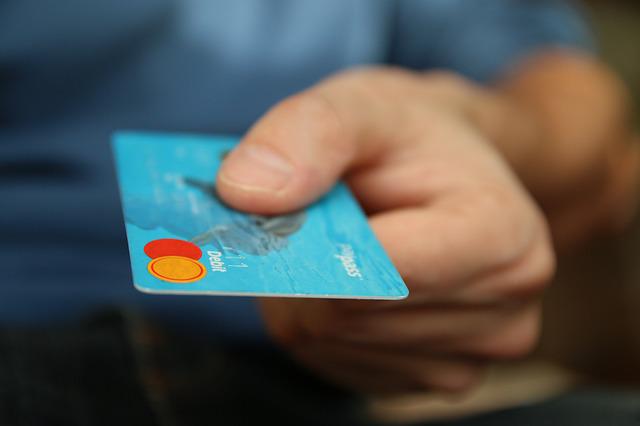 Offering premium luxury has become an important asset for banks to attract more customers. With the inception of better banking services outlined with the latest technology in our lives, credit cards have become the savior of travelers and shopaholics.
These little plastic sheets let you buy expensive things without spending a single penny. They offer facilities, offers on food, relaxation at petrol pumps and special lounge access at the airports. The expediency is such that everyone loves using credit cards.
But applying for one or getting a new one from a bank is not that simple. The financial institutions want to develop trust in you before issuing you the cards. And for this, they require things such as a marginal salary weightage and ITR reports.
If you are a regular air traveler, credit cards offer plenty of eye-catching features. They can help you provide lounge access which comes in very handy when you have to wait for a flight at the airport. But quandary strikes when you aren't able to decide on the best one to get.
Join us as we together, explore the list of best credit cards with lounge access in India.
1. SBI Platinum
The SBI platinum is a basic credit card that comes in handy if you are traveling abroad or booking cheap flights from Canada to India or USA to India.
It offers four complimentary visits to international lounges abroad in a year. You can take two visits in one quarter of the year. One needs to be a member of the International Priority pass to avail of this facility (which comes with the card).
The card comes free of cost and there are no charges for lounge access. It also includes lounge accesses for Club Vistara members.
2. HDFC Visa signature
By applying for an HDFC Visa Signature card, you get a straightaway membership to the Priority Pass Program. This is one of the most eminent airports Lounge Programme launched in India.
The card also offers features to as many as 600 airport lounges. Out of these, 500 are VIP lounges while the remaining are special US lounges. The lounges included are spread across 100 countries as well as 300 cities across the globe.
Members also get complimentary refreshments along with other features such as conference spaces and free internet access in the lounges. The cost of the lounge visit is discounted and the membership for Priority Pass is around Rs. 500 per year.
3. Axis Miles & More World
This credit card offers premium membership to MasterCard Lounge and Priority Pass Programme. You get access to more than 1000 lounges across the world. You also get two complimentary visits in a year.
Unlike most cards, where you have to pay upfront, the lounge charges in Axis Miles will be reflected in the holder's pending credit card statement.
As far as MasterCard Lounge membership is concerned, the cardholders will get four complimentary lounge visits in a quarter of the year. This includes both domestic and international airports in the country.
4. AU Bank Vetta
The AU Bank Vetta credit card may not be as popular as other entries on the list. But it does offer some relaxation that makes it a worthy addition. The cardholders get a free lounge visit every quarter of the year in India.
This also includes the lounges covered under the Priority Pass Programme. When someone spends on utility bills, 10 rewards points are credited for every 100 rupees spent.
The membership also comes with a huge credit shield limit of Rs. 2 Lakh. Additionally, members also get Zomato Pro Membership for one year. This is valid if the monthly spending is above Rs. 50,000.
Book Tickets Today from 100+ Airlines! Experience Fast, Easy & Secure Flight Booking on Surffares.
Check: Cheap Flights from USA
5. InterMiles ICICI Bank Sapphiro
Suited for frequent flyers, the InterMiles is on the wish list of many travelers. Though one has to pay a joining fee of Rs. 500 per year, the benefits are worth the expense.
10,000 welcome bonus points are given along with Rs. 750 discount credit for joining. With every renewal, you get additional 5,000 bonus points along with Rs. 500 discount.
For InterMiles Platinum Tier Members, there is no joining fee. Coming to the lounge access, the card offers 2 international airport lounge visits for free. Interestingly, this is the only card that offers members 2 complimentary spa sessions at selected airports in India.
Cardholders also get free golf rounds, food discounts, booking offers and plenty more. When it comes to flight bookings, the card offers a 5% discount on all Etihad Airways Economy class bookings and a 10% discount on Etihad Business class ticket bookings.
6. American Express Platinum Travel
The card comes really handy if you include the US in your trip or keep visiting the US regularly. The card has a minimal joining fee of Rs. 3500 followed by a renewal fee of Rs. 5,000. You get 4 complimentary lounge visits in a year, to be used 1 every quarter.
The lounges can be accessed in almost all airports in the country. You also get Taj Experiences gift vouchers worth Rs. 10,000 as a compliment offering from Taj Hotels Palaces Resort Safaris.
Other additions to the card include travel vouchers worth Rs. 600 on spending 1.90 lakh in a year and vouchers worth Rs. 9,000 on spending Rs. 4 lakh in a year. Members can also collect reward points.
On each Rs. 50 spent, you get 1 reward point. A 5,000 bonus point is also rewarded as a welcome gift. This can be used to redeem travel vouchers worth Rs. 3,500. You also get to enjoy No-convenience Fee on HPCL petrol pumps. A Complimentary Priority Pass is also provided that comes with a membership fee discount worth US$99.
Read more: Airports Where Long Layovers Turn Into Bonus Trips
Concluding
Being at the end of the rewarding line, the passengers can benefit from these cards to the fullest. Since there are plenty of options in the market, it is easier now to choose a card with benefits suiting our travel routine and spending habits.
Though we do our best to provide accurate information, the data keeps on changing as per the norms of the banks. Hence, for more information, it is recommended to check the official site of the bank before applying for a credit card.
Here are the Handpicked article that you must read.
Flight prices from Canada to India
Credit Cards with Airport Lounge Access
Travel Planning Tips for Multicity Flights
List of Nonstop Flights from USA to India