From political ideologies to how to cook bacon, there are various fields of competition between the USA and Canada. Yet one of the most highly contended battles among the two is- who's got the best skiing?
Both the USA and Canada are home to extraordinary mountains and scenery. But the argument rages on about exactly who provides better options.
The number of ski areas in the US is almost double than that of Canada.
However, the significant areas do not offer such charm that has been reflected by those in Canada. It has been said about Canada-
"The mountains are bigger, the snow is deeper, and the crowds are non-existent—the promised land of skiing is north of the border."
Some of the unbelievable areas in Canada have been captured on film several times. The Bourne Legacy and Inception were filmed at Fortress Mountain in Alberta, Canada.
The calibre of both the USA and Canadian skiing is above than before. If we talk about comparing both the locations based on skiing, it might be difficult to conclude the result. There are many aspects in which a place can be better than the other.
Let us have a look at some of the aspects that will help you to decide the ultimate winner.
Based on Snow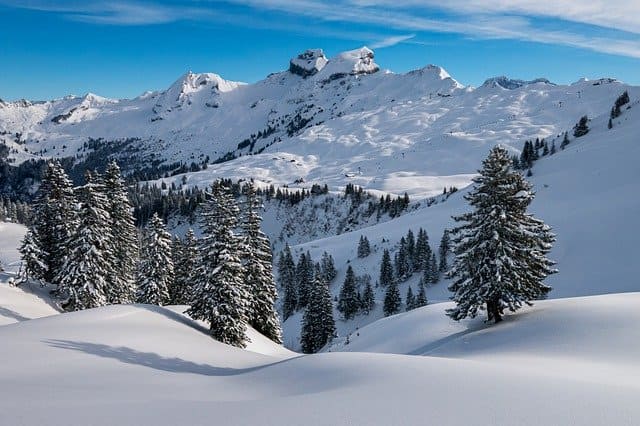 When compared between the USA and Canada on the aspects of snow, there is no doubt that Canada consists of better places than the US.
When it comes to snowfall, no one can beat the Great White North. Revelstoke and Whistler both inherit nearly 12 metres (40 feet) of snow annually.
You will notice deep snow on the runs at Revelstoke while the top of Whistler always remains covered with snow powder.
There are other destinations that receive outstanding snowfall annually. Big White and Fernie gain regular snowfalls. The average snowfall level of Fernie reached up to 9 metres (30 feet).
If you wanted to know who provides the better destination when compared to the level of snowfall, you must have got your answer till now.
Book Tickets Today from 100+ Airlines! Experience Fast, Easy & Secure Flight Booking on Surffares.
Check: Cheap Flights to India
Based on Food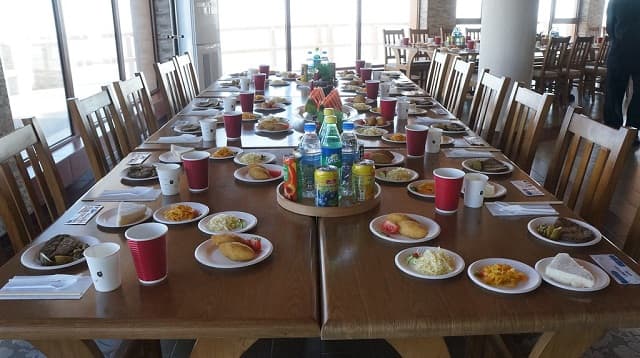 When it comes to the quality of food provided on the ski mountains, no one can beat the US in that aspect. Earlier, the mountainside food meant nothing more than stale French fries and soggy pizza.
But now, thanks to the amazing chefs of America, the US has reached a higher level in the dining game.
You can get almost any type of cuisine at the ski resorts and mountains of the US. Numerous restaurants have been opened that provide some of the best food of all times.
Some of the best dishes you can eat are elk tenderloin with smoked mushrooms, French-inspired seasonal plates, exquisite sushi at Matsuhisa by Chef Nobu Matsuhisa, etc.
There are plenty of options available at Aspen and Denver also. At Ajax Tavern in Aspern, you can find bistro-inspired comfort food. You will love the crusted tuna bay sandwich served at this place.
After the establishment of Jean-Georges Vongerichten's J&G Grill at the Park City, the dining scene of the area inflated to new heights.
There is no doubt that you will get better food at the ski areas in the US when compared to that in Canada.
Based on Terrain
The US can never be compared to Canada on the aspects of the terrain. The largest ski resort in North America, Whistler Blackcomb, consists of 8,000 acres of terrain with three glaciers, 200 marked runs, some world-class terrain parks, and 16 alpine bowls.
There are two mountains at the spot- Blackcomb and Whistler. Both of them are associated with a peak-to-peak gondola, which provides more steep terrain that any other place in the continent.
The highest vertical in North America has been offered by Revelstoke, majorly known for its deep and steep terrain, which is at the height of 1,713 metres (5,620 feet).
The mountain holds massive bowls, three thousand acres of sloped, and a recently expanded 11-acre terrain park.
You can also experience heli-skiing and snowcat-skiing at this place.
When you want to have an adventurous experience, you must pay a visit to Fernie. Most of the terrain at this place is ungroomed, steep, or requires traversing.
The average height of the slopes at Fernie is 1,067 to 2,134 meters (3,500 to 7,000 feet high).
Red Mountain is also one of the most breathtaking locations in Canada when we talk about skiing. This place features incredible views with most runs steep. One thousand more acres of terrain has been added to this place after an expansion.
Learn more: How To Find Impressive Student Travel Discounts Online?
Based on Families
When compared on the aspects of the family location, the US remains at the top. Some of the ski places in the US are highly comfortable when you are travelling with your family. The Northstar situated in Lake Tahoe is exclusively known for being kid-friendly.
The ski activities at this place include a bungee trampoline, tubing, evening star tours, ice skating, and arts and crafts.
You can also visit Sun Valley in Idaho with your family that offers movies, bowling, fitness and swimming centres, ice skating, virtual golf, ice shows, sleigh rides, etc.
Wyoming at Jackson Hole comes out to be the best ski destination for parents and kids as well. You will get to do a lot of stuff at this place including snowmobiling, tubing, ice skating, wildlife viewing, sledging, dog sledging, sleigh rides, etc.
Read more: 5 Best Airports in Canada You Must Visit
In a nutshell
There is a lot more to experience in skiing than snow. The sceneries, views, runs, food, and environment also play a significant role in making a place a perfect destination for skiing. We have shared almost every aspect that can be used to compare two sites based on skiing experience.
When the comparison is made on the basis of snow and terrain, Canada turns out to be more dominant.
However, if you compare skiing in the US and Canada based on food and family visit, the US remains at the top.
Now it all depends upon you, on which factor you want to compare both and experience some of the best moments of your life.
It has been said by Henrik from FreeSkier, "No matter where you are in the world—Canada, USA, Europe, wherever—a common bond unites skiers: a bond of loving the outdoors, loving the winter and snow and the feeling of zooming down mountains by the grace of gravity."
Some Hand Picked Articles for you